---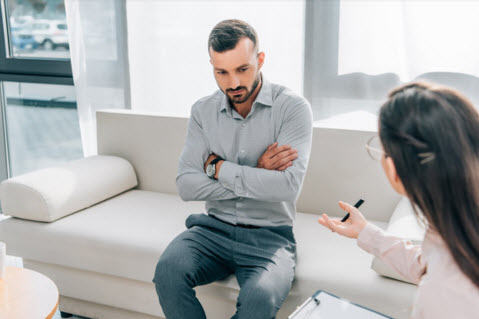 Providing Support for a Friend or Family Member With a Mental Condition
When someone you care for falls ill, it is terrifying. It's much scarier if they've been diagnosed with a mental disorder. They need your support. It's difficult to see someone you care for in pain, and not knowing where to seek help. Persons with a mental condition need to be supported in their struggles, and there are ways that you can help.
How should we help?
Support from family and friends is important to support someone who is suffering from a mental disorder. This assistance includes a network of both practical and emotional assistance. Make up these networks.
There are a variety of ways that family and friends can support someone in their recovery.
Recognizing any changes in behaviour patterns : Early intervention is critical in the treatment of mental illness.
How should I go about doing this?
Tip 1: Become familiar with the signs and symptoms of various mental health disorders. Read up on resources related to mental health disorders and be open to understand these conditions.
Families and friends can be powerful advocates of helping loved ones cope with the early stages of a mental disorder. They will assist their loved one in determining the best care resource for them and encourage them to seek help.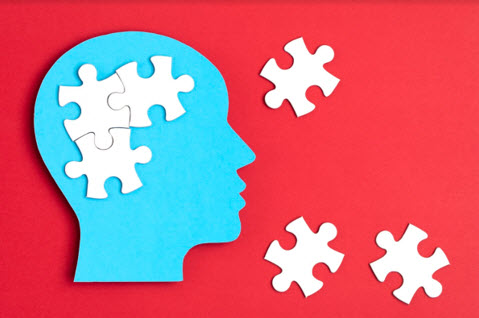 Tip 2: Accompany your loved one for their medical appointment and offer encouragement if they are afraid or unsure during their doctor's appointment. Ask them to write down questions to ask during their follow-up sessions and lend them an listening ear if they would like to share their experience with you.
Reminding your loved ones to take their medication and encouraging them to keep to their regular appointments would help them on their recovery journeys. They are not alone on this journey.
Tip 3: Provide your loved ones with emotional support. There will be instances where they will struggle to cope with their mental health struggle. Be there for them and let them know that you are present during their recovery journey. Learn to understand them better as a person and be patient. You are their beacon of hope.
Tip 4: It is important to also care for your own well-being. Join a mental health support group to learn coping resources to better understand mental health disorders and how to care for your loved ones. It is through these support groups that you would be able to share your experiences and work through your own challenges. Personal self-care and mental health is just as important as caring for your loved one with a mental health condition.
The following are some signs and symptoms your loved one may be suffering from a mental health condition and may need your assistance:
They have lost interest in hobbies and other social activities that they used to enjoy.
They seem to be angry or depressed for no apparent reason.
They've told you about strange voices they've heard or disturbing feelings they've had.
They seem to be emotionally distant and seem to have lose interest in things they use to enjoy.
They eat a lot more or a lot less than they did previously.
Their sleeping habits have changed.
They seem nervous or frightened about circumstances or objects in life that you and others find natural.
They've been missing work or school for longer periods of time.
To cope, they've been overly reliant on alcohol or drugs.
They've discussed ending their lives or are feeling helpless.
They are interacting lesser with their close friends and family members.
Resilience Collective
Who they are
Resilience Collective (RC) is a peer-powered platform focused on supporting persons with a lived experience of a mental health condition.
Their resilience education and support services, which are based on co-production values, enable peers to step forward on the road to self-actualisation by providing them with tools and mechanisms to help their own and other peers' recovery journeys.
RC helps peers contribute to a holistic approach to mental health solutioning, while raising awareness and encouraging help-seeking for those at risk, by harnessing the peer voice, which speaks to the importance of first-hand experiences and experience of recovery.
They hope to promote constructive conversation focused on equitable relationships between peers and society through community-driven participation, eliminating the harmful mindset of "us vs them" and promoting mental resilience in everyone.
Vision
An inclusive community where persons in recovery from mental health experiences are empowered to build resilience.
Mission
To provide a platform for people in recovery to co-develop solutions for the mental health community.
To equip and empower persons in recovery through resilience education and peer support.
Core Values
Our core values of integrity, respect, empathy, potential and unity help shape the Resilience Collective culture. They help give purpose, improve team cohesion, and create a sense of commitment to our vision and mission. They remind us of our promise to our stakeholders to add value to what we do that includes accountability and responsibility in our actions.
Co-Production
A collaborative, strengths-based approach, co-production is key to the creation and development of both concepts, content and delivery for Resilience Collective's programmes and initiatives.
Co-production is based on an equal and reciprocal relationship between peers with a lived mental health experience, experts, professionals and others in the community.
Through co-production, we harness the shared wisdom and perspectives of all involved to create new approaches in the commissioning, design, delivery, and evaluation of mental health solutions and community engagement.
Power of WE
Resilience Collective strongly advocate the Power of WE. Through leveraging positive synergies between individuals with different perspectives, experiences, and expertise, we are poised to create sustainable solutions which are co-produced, people-centered and holistic. Solutions that speak to a shared vision for the betterment of society in mental wellness and social inclusion.
Find out more about Resilience Collective at www.resilience.org.sg
NCSS
Mission
To provide leadership and direction in enhancing the capabilities and capacity of our members, advocating for social service needs and strengthening strategic partnerships, for an effective social service ecosystem
Vision
Compassionate Society
Impactful Sector
Dignified Lives
Core Values
As we stay focused on our mission to ensure that every person has the opportunity to live a life of dignity to their fullest potential within society, we are guided by our core values of passion, impact, collaboration, and courage.
Passion
Our passion is the fuel that drives us through challenges and difficulties. We care intensely about improving the lives of the persons we serve. We believe strongly in what we do and are united as one in our common cause.
Impact
We seek to make the world a better place for our beneficiaries.
We dream big, because even if we fall short, we will have made positive changes.
Collaboration
We collaborate internally and externally because we achieve more together.
We reach across boundaries to help each other progress.
Courage
We are committed to listening and speaking up.
We challenge the status quo to inspire breakthroughs.
We do what is right, and not because it is popular or easy.
Three Strategic Themes
Effective social purpose entities that deliver quality, innovation and sustainable solutions.
Quality, innovative and sustainable solutions for an impactful sector.
Caring, collaborative and impactful social service ecosystem.
Contact Us
Ulu Pandan Community Building
170 Ghim Moh Road, #01-02 Singapore 279621
Tel: 6210 2500
Fax : 6468 1012
SAMH
About SAMH
At SAMH, we improve the lives of persons with mental health issues through rehabilitation and reintegration. Our beneficiaries include youths, students and adults. We are here at every step of their recovery journey, while also providing emotional and practical support to their families and caregivers.
Vision
Mental Wellness for All
Mission
To improve the lives of persons with mental illness and provide support for their families
To promote acceptance and respect for persons with mental illness
To improve the mental resilience of our community
Values
Professionalism & Respect
Compassion & Acceptance
Hope & Empowerment
Engagement & Collaboration
Contact Us
Blk 139 Potong Pasir
Avenue 3, #01-136
Singapore 350139
Telephone: +65 6255 3222
Email: enquiry@samhealth.org.sg
Toll-Free Helpline
1800-283-7019
IMH
Vision
Adding years of healthy life
Mission
To promote mental health
To promote person-focused service that is integrated, comprehensive, accessible and cost-effective.
To pursue continuous learning and research
Core Values
People-Centredness
We value diversity, respect each other and encourage joy in work.
Integrity
We commit ourselves to the highest standards of ethical conduct.
Compassion
We care with love, humility and empathy.
Stewardship
We are responsible for the care of our people, patients and population.
Contact Us
https://www.imh.com.sg/

Address: Buangkok Green Medical Park
10 Buangkok View
Singapore 539747
Main Line / General Enquiries
Tel: 6389 2000
24-hour hotline
Check out these useful resources if your loved ones are looking for mental health support services. Do visit the above websites to find out more resources to help with building mental resilience and well-being.
Disclaimer: If you feel that your loved ones might harm themselves or others, please call 995 for immediate help.