Over the last decade, the global forklift market has grown steadily. In 2019, global forklift revenues surpassed $50 billion, and they are expected to rise at a compound annual growth rate of 10.5 percent between 2020 and 2026. Furthermore, forklift sales in Singapore are high and by 2026, global forklift shipments are forecast to exceed 3 million.
According to analyst firm ResearchAndMarkets, while the COVID-19 pandemic plunged global manufacturing and distribution companies into a downward spiral in 2020 that they are only now starting to rebound from, the global forklift truck industry is set to show an optimistic market trend over the next few years, with a compound annual growth rate of 2.00 percent anticipated between now and 2027.
A turnaround in the manufacturing sector, the continued proliferation of e-commerce, and the expansion of e-commerce companies' warehousing capacities will all contribute to this growth. The scarcity of raw materials, as well as the rules and regulations imposed by various national governments, are impeding that development.
According to Inkwood Research's report, the growth rate for the North American (US and Canadian) forklift truck industry would be marginally lower, with a CAGR of 1.89 percent between now and 2028. The North American forecast, like the global forecast, is highly reliant on projected growth in the manufacturing sector. According to the Industrial Truck Association, the forklift industry contributes more than $25 billion to the US economy each year, and every direct employment in the industry supports an additional 2.5 jobs in the economy.
Forklift manufacturers could also have a big year in 2021. Let's look at some of the factors that might help the global forklift market expand and see why.
What factors would help forklift companies grow in the future?
In many industries, forklifts are in high demand, including:
Food and beverage
E-commerce and Retail
Manufacturing
Logistics and Transportation
The top forklift brands seem primed to use cutting-edge equipment and technology to improve their products in the future. These companies will propel the global forklift industry forward, ensuring that businesses will use their goods to become more profitable and competitive than ever.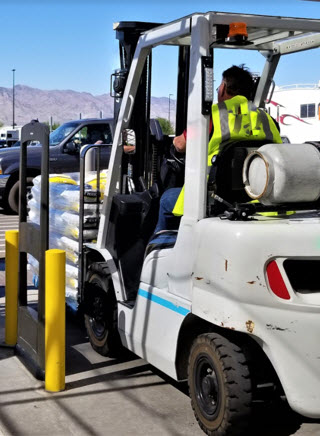 Top 10 Manufacturers of Forklifts in 2021
In the forklift industry, a lot of things are changing. Some companies have combined. Others are integrating multiple innovations under one roof to provide consumers with one-stop shopping. Despite these changes, the top forklift manufacturers list is largely unchanged from the previous year.
1. Toyota
This does not come as a shock to anyone. For several years, Toyota has been the leading forklift maker. They show no signs of slipping from first place. Toyota offers electric forklifts and trucks in a range of styles, all of which are known for their efficiency and dependability.
| | | | | |
| --- | --- | --- | --- | --- |
| Company Name | Website | Contact Number | Email | Address |
| Toyota | https://www.umwequipment.com/ | 6631 1838 | sales@umweepl.com.sg | 108 International Road Singapore 629173 |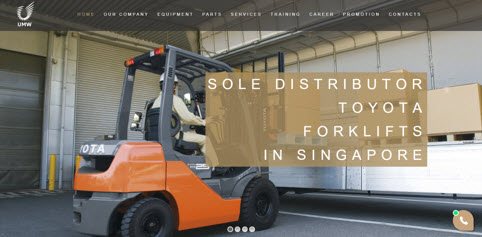 2. KION Group
Kion Group is another name on the list of the best forklift manufacturers. Linde and Baoli are two brands of lift trucks that it offers. For more than 150 years, Linde has been a market leader in material handling equipment. It caters to the needs of the North American industry. Baoli is a company that sells trucks all over the world. Diesel, petrol, liquid propane, and hybrid trucks are among the company's offerings.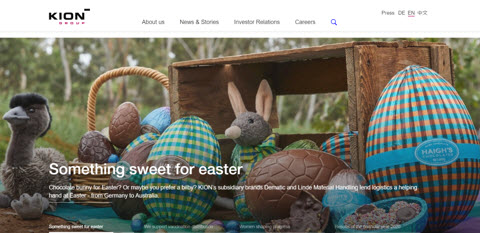 3. Jungheinrich Group
Jungheinrich, based in Germany, sells electric forklifts and lift trucks in North America through over 400 dealers. Counterbalanced and lithium-ion trucks are among Jungheinrich's offerings. Order pickers, turret and reach trucks, tow tractors, walkie stackers, and other items are available from this leading forklift maker.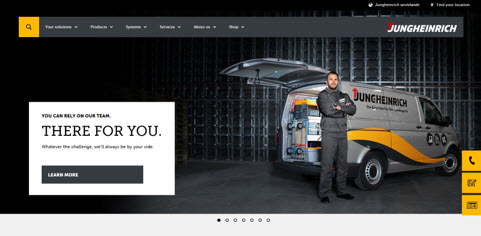 4. Mitsubishi Logisnext
The merger of Mitsubishi Nichiyu Forklift and UniCarriers Corp resulted in the creation of this forklift manufacturer. Mitsubishi Forklift Trucks, UniCarriers, Nichiyu Electric Forklift, CAT Lift Trucks, TCM, and Rocla are among the six brands of lift trucks available.
| | | | | |
| --- | --- | --- | --- | --- |
| Company Name | Website | Contact Number | Email | Address |
| Mitsubishi Logisnext | https://www.mitforklift.com.sg/ | | msaunders@mlaholdings.com.au | 10 Walker Place, Wetherill Park, New South Wales 2164 |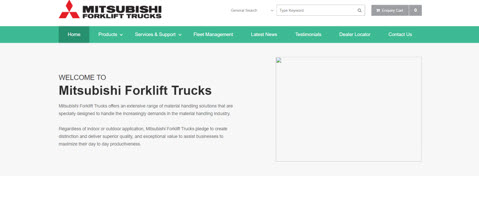 5. Hyster-Yale Materials Handling (HYMP)
HYMP is the parent company of the Hyster and Yale forklift brands, and it regularly ranks among the top lift truck manufacturers in the world. It is also looking for ways to develop in Eastern Europe, Asia-Pacific, Latin America, and China.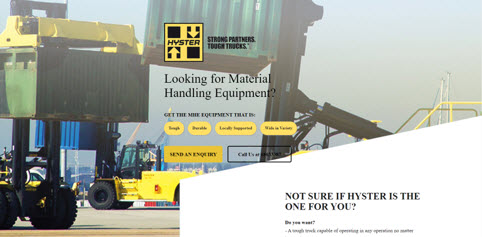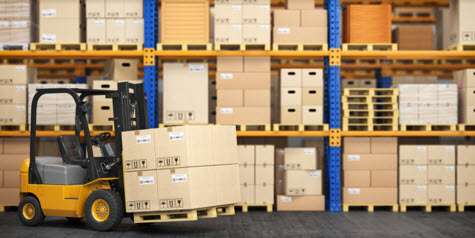 6. Crown Equipment
Crown Equipment, headquartered in Ohio, is a privately owned company that specializes in electric trucks. Counterbalance, very narrow aisle, and reach trucks are among the models available. Order pickers, stackers, and tow trucks are also available from Crown.
| | | | | |
| --- | --- | --- | --- | --- |
| Company Name | Website | Contact Number | Email | Address |
| Crown Equipment | https://www.crown.com/ | (65) 6690 1888 | contact.singapore@crown.com; | 15 Tuas Ave 8 Singapore 639230 |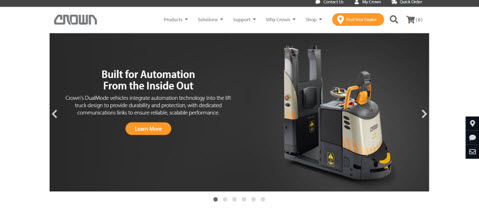 7. Anhui Heli Forklift
Anhui Heli, based in China, has dominated the Chinese market for nearly 30 years. Anhui Heli offers a variety of trucks, including IC, diesel, and lithium battery trucks. Empty container stackers, wheel loaders, tractors, forklift attachments, and other items are also available.
| | | | | |
| --- | --- | --- | --- | --- |
| Company Name | Website | Contact Number | Email | Address |
| Anhui Heli Forklift | http://www.helichina.net/ | +66 021366331 | heliasia@heliforklift.net | 4025 Welcome All Road, Suite 150 Atlanta GA30349, U.S.A. |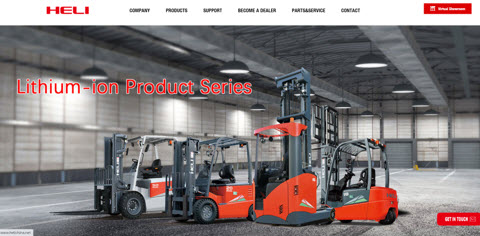 8. Komatsu
Komatsu is the world's second-largest retailer, with 25 locations around the world. IC pneumatic, electric runners, IC cushion, and narrow aisle forklifts are all specialties of the company's forklift division.
| | | | | |
| --- | --- | --- | --- | --- |
| Company Name | Website | Contact Number | Email | Address |
| Komatsu | https://home.komatsu/en/ | 81-3-5561-4711 | | 2-3-6, Akasaka, Minato-ku, Tokyo, 107-8414, Japan |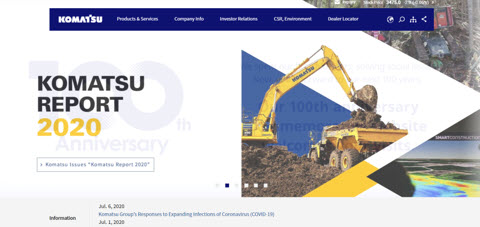 9. Hangcha Group
For more than 50 years, Hangcha has been producing forklifts. It makes IC and electric trucks, as well as one that is explosion-proof.
| | | | | |
| --- | --- | --- | --- | --- |
| Company Name | Website | Contact Number | Email | Address |
| Hangcha Group | https://www.hcforklift.com/ | +86-571-88926735 | sales@hcforklift.com | China, Zhejiang, Hangzhou, Yuhang District, Jingguan Ave, 景观大道 |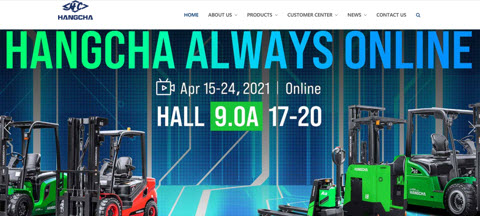 10. Clark Material Handling
In 1917, Clark designed their first "Tructractor." They now sell five main lines, more than a century later. LPG, gasoline, dual fuel, diesel, electric passengers, and driven hand trucks are among them.
| | | | | |
| --- | --- | --- | --- | --- |
| Company Name | Website | Contact Number | Email | Address |
| Clark Material Handling | https://www.clarkmhc.com/ | 1-859-422-6400 | | 700 Enterprise Drive Lexington, Kentucky 40510 |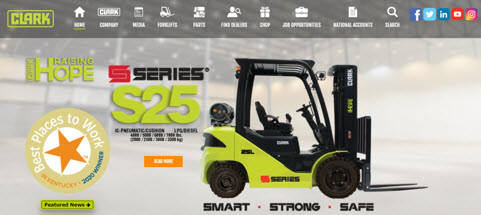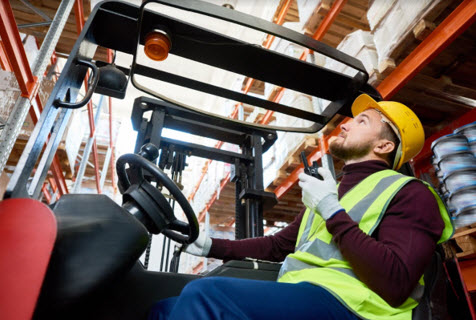 Which forklift manufacturers put a premium on workplace safety?
Forklift manufacturers design their goods with safety in mind. As a result, companies will be able to buy lifts that their employees can use to safely perform a range of tasks.
Before you buy a forklift, it's a good idea to read about its safety features. This allows you to compare the various safety features offered by various forklift brands and choose a lift that makes it simple for your employees to reduce risk.
You should enroll your employees in a safety training program in addition to testing various forklift brands and their products' safety features. This program works hand in hand with a high-quality forklift and will help you get the most out of your investment over time.
Choosing a trustworthy forklift manufacturer for forklift Singapore would help you purchase a high-quality rig. You'll be able to avoid injuries while still staying on OSHA's good side. Also the strongest forklift won't be able to avoid accidents if the forklift operators aren't properly trained.