Head and neck are the vital part of our body which protect our senses provided by our eyes, nose, ears, mouth and throat. There are many conditions related to head and neck which, if left untreated could cause serious damage to our sense organs, therefore, it must not be taken lightly. There are many well-known experienced head and neck specialist in Singapore, serving in both the public and private sectors.
For instance, there are many well-known worldwide head and neck specialists in our government hospitals such as Singapore General Hospital, National University Hospital, KK Women's and Children's Hospital, National Cancer Centre Singapore, as well as in private medical institutions such as Mount Elizabeth, Gleneagles and Novena ENT- Head & Neck Surgery Specialist Centre and Parkway East Medical Centre.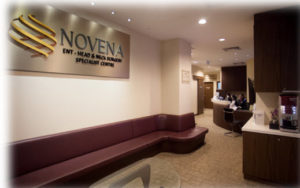 The specialization in the diagnosis and treatment of ear, nose, throat specialist , and head & neck disorders is called otolaryngology. ENT specialist also known as otolaryngologists is a physician trained in both medicine and surgery, who specialized to treat a number of ear, nose throat and head & neck diseases such as cancers and tumours. Most common head & neck issues are Neck Lumps and Thyroids. Otolaryngologists are trained to treat benign and malignant infectious diseases such as tumours facial trauma, and deformities of the face as well as cosmetic plastic and reconstructive surgery. Researches show that by 2030, the number of new cancer cases per year is expected to rise to 23.6 million. Therefore, our experience and professional head and neck specialist at Novena ENT are at your service to provide the following head and neck treatment and surgeries.  
Thyroid Surgery

Parotid Surgery

Submandibular Gland Surgery

Neck Dissection

Laryngeal Surgery

Phonosurgery

Surgery for Oral and Pharyngeal Tumours

Management of Nasopharyngeal Cancer 

Thyroid Surgery: also known as thyroidectomy, is used to treat common conditions and disorders related to thyroid gland, growth of tumours, hyperthyroidism and hypothyroidism due to the excess or deficiency of thyroid hormones. General anaesthesia and a small incision will be involved in the procedure, followed by regular check. 
Parotid Surgery: The saliva secreting gland parotid is located near ear, neck, mouth and jawline area. Sometimes lumps may form in these glands and if left untreated for a long time, it might transform malignant. So be vigilant of an ear infection, swelling and pain of the parotid gland due to viral infection and make an appointment to see the ear specialist in Singapore as soon as possible to avoid any hearing loss. In this procedure, Parotid Gland is surgically removed under general anaesthesia by making an incision around and behind the ear area which is hidden behind the hairline.
Submandibular Gland Surgery: Similar to Parotid glands, another salivary gland that may be affected by benign or malignant tumours, called submandibular gland, is located under the jawlines on both sides of face. Submandibular gland must be removed even when they are benign because of their speedy process of turning into malignant and prevent turning into cancer by seeing our experienced and well-known throat specialist.  
Neck Dissection: Lymph vessels are a network of tubes that connect to groups of lymph nodes throughout the body. Most head and neck cancers and tumours are able to spread to other body parts through the lymph nodes quite fast and easily. At Novena ENT, our otolaryngologists ensure to provide you satisfactory results by surgical procedure of neck dissection, by removing some or all of the infectious parts.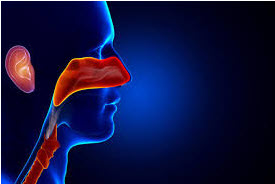 Laryngeal Surgery: Suitable for patients with Larynx, commonly called voice box cancer where a part or all of the larynx is removed. Laryngeal Surgery may be advised to be done along with chemotherapy or radiation treatments. 
Phonosurgery: Similar to the Laryngeal surgery, Phonosurgery is recommended for those whose previous treatments have proven not to be effective in order to aim the root cause of the condition for longterm cure rather than looking for temporary treatment.
Surgery for Oral and Pharyngeal Tumours: Throat and mouth are very crucial part for of our body as they enable us to eat and swallow, therefore in order to treat tumours in the Oral Cavity and Pharynx, a surgical procedure will be advised by our experienced ENT specialist, followed by the replacing and restructure of the mouth and throat area.
Management of Nasopharyngeal Cancer: Nasopharynx cancer is the most common cancers affecting the head and neck area. Radiation Oncologists and Medical Oncologists are recommended for patients suffering from Nasopharyngeal Cancer along with the coordinated care and regular follow up treatment. 
Cancer is among the leading causes of death in the world but with the advancement in medical science it has been possible to cure cancer if it is detected at an early stage. According to a research, the number of cancer survivors is expected to increase to 20.3 million by 2026. So if you suspect any lump around your neck area, or suspect any of the symptoms, go for a checkup to consult your trusted head and neck specialist in Singapore at Novena ENT, in order to detect the cancer at an early stage and to prevent it from spreading soonest to be able to get the latest innovative treatment you deserve.