Dental care is an important aspect of everyone's overall health and well-being, and it is crucial to go for regular check-ups to prevent and detect any potential oral health problems from the get-go. However, given that the cost of living is a constant issue for many, the pricing and affordability of regular check-ups and treatments can be a huge concern for many Singaporeans.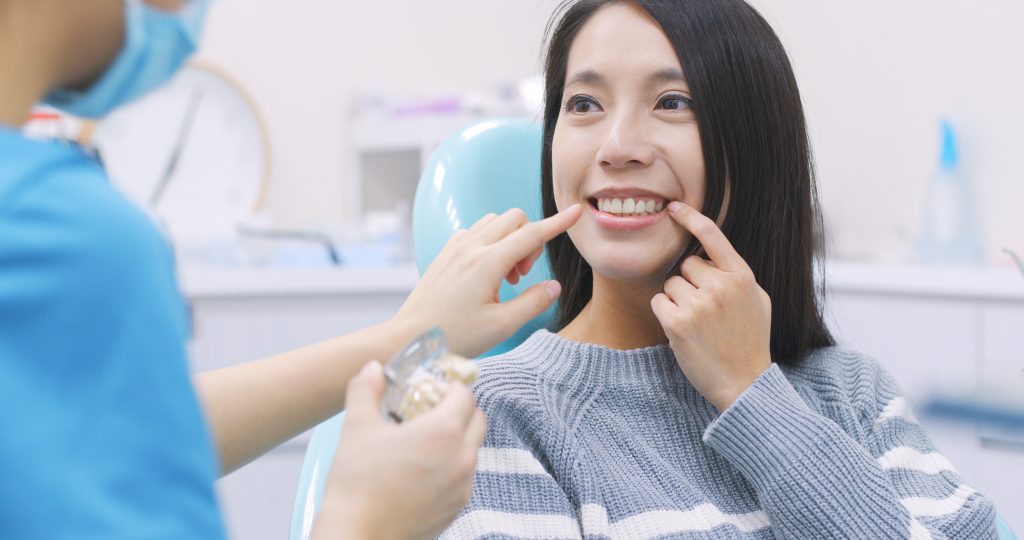 Fortunately, there exist quite a few dental clinics in Singapore which offer top-notch services at extremely reasonable prices. From a dentist around Clementi to a dental surgeon near Orchard Road, this article shall introduce ten of the most affordable dental clinics in the country which do not skimp on quality of care and patient comfort and are truly worthy of your consideration the next time you wish to visit the dentist.
If you are looking for an affordable dental group in Orchard, look no further than Lam Dental Surgery – as a dental clinic with over 50 years of experience serving patients, its goal is to provide the most truthful and pleasant dental services for all. The dental group stands out as a prominent dental care provider with an affordable price tag, especially when compared to other dental clinics in the area. The accessibility of their services is reflected in their flexible appointment times and payment options. Additionally, Lam Dental Surgery also utilizes many of the latest technologies, to provide the best possible care for their patients.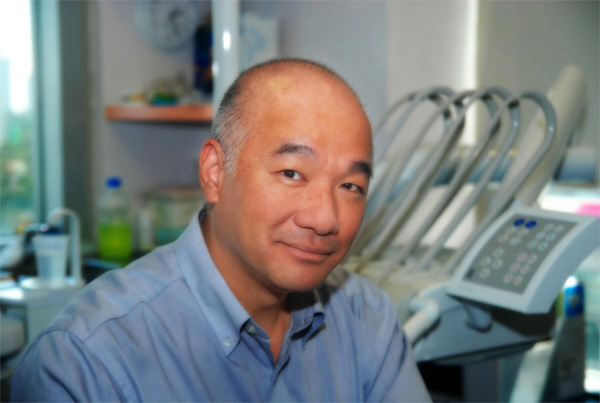 Also located in the Orchard area, Orchard Scotts Dental is another dental group that offers affordable dental care right in the heart of the city. The dental clinic specializes in aesthetic dentistry and non-invasive treatments, which include Invisalign treatments and dental implants – all at a cost-effective price that is bound to be appealing to many. Orchard Scotts Dental is home to many well-qualified dentists who bring with them a wealth of experience in dental treatments, to make sure that all of their patients will receive only the best possible care.
3. Ginza Dental
For residents living in the Clementi area, Ginza Dental is bound to be a compelling choice for many West Coast residents as a cost-effective yet professional dental clinic. As a dentist at Clementi, the clinic is headed by Dr. Tan Boon Eng, who has many decades of experience in serving the needs of the residents in the area at reasonable prices. The clinic also offers a wide array of dental services, including but not limited to orthodontics, restorative dentistry, and periodontics services. If you are a resident living in the area, the convenience and prominent location of Ginza Dental are certainly not to be underestimated.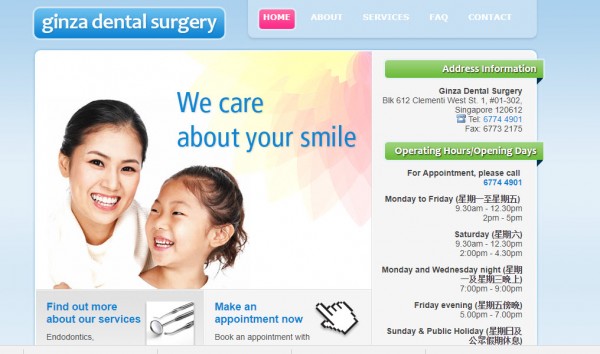 Located in the Ang Mo Kio area, True Dental Studio is surely a prime choice for anyone who is looking for an Ang Mo Kio dentist. As the principal dentist of the dental clinic, Dr. Tay Chih Kien is responsible for most dental services and is extremely experienced in both regular dental treatments and cosmetic dental services, such as root canal treatment and dental crown installations. He is also extremely committed to providing quality dental care with the least amount of pain and discomfort – all at affordable costs.
Located just beside Orchard MRT, TLC Dental Centre is a convenient yet professional dental clinic – perfect for a quick check-up during workdays. The clinic also consistently uses the most advanced technologies available on the market, to provide the best possible care and experiences for their patients. For instance, TLC Dental Centre has a wealth of experience in same-day dental crown installations, which is made possible by investments in the latest CEREC technology which allows for more accurate and comfortable dental crowns to be made in short amounts of time.
Established in 1997, Omni Dental Centre is a family-oriented dental clinic located in the Orchard Road area, and serves as a one-stop location for all dental-related services, with all of its specialists under one roof. The dental clinic prides itself in giving all its patients thorough evaluations, and concise and transparent communication on treatment plans and modes. As the first clinic in Singapore to introduce Invisalign braces to the general public, it has always been technologically progressive – and yet its treatment costs are still reasonable and affordable to many.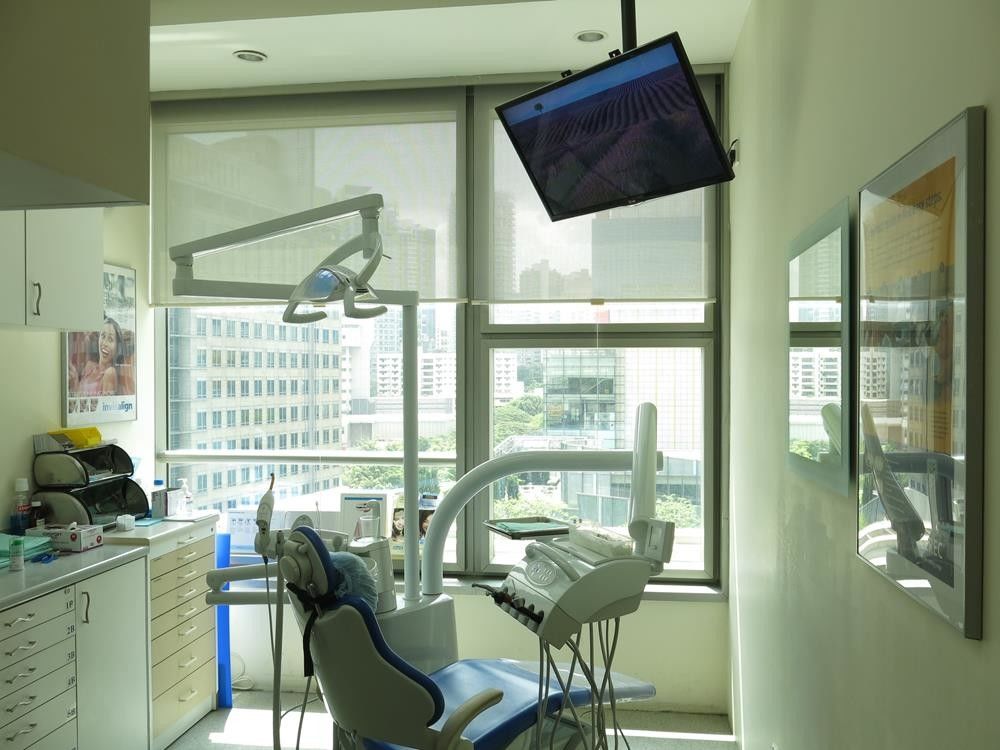 Azure Dental is a dental clinic located in the Bukit Timah Area, just next to the Sixth Avenue MRT station. While it offers a wide range of generalist and specialist dental services, the dental clinic is perhaps best known for its children's dentistry services – and it has since built a strong reputation for having friendly staff and competitive prices. Additionally, Azure Dental has an accomplished team of dentists who all have many years of cumulative experience, which also means that all patients will be in safe and capable hands, every step of the way.
Situated along Scotts Road, PKWY Dental Specialist Practice is a dental clinic that offers a wide range of services, including but not limited to orthodontics, jaw surgery, and even gum grafting. However, their regular dentistry services are no less compelling, especially since the prices offered by the clinic are rather competitive when compared to other clinics in the same area. The practice has also opened a new branch at Kovan, making it more convenient for residents in the area to receive top-notch dental care from professionals.
With two branches in Punggol and Sengkang, Caring Dental is a family-oriented dental clinic, well-positioned to meet the dental needs of any household. The clinic focuses on preventive dentistry, to ensure that dental problems are detected from the onset and resolved as soon as possible, thereby preventing more serious issues in the future. With more than thirteen dentists on hand, each with a wealth of experience, Caring Dental is sure to offer a personalized and targeted treatment process for everyone.
Rounding off the list is Aura Dental, which prides itself on offering timely and personalized dental care to all its patients. Conveniently located right in the heart of Orchard Road, this dental clinic is well-versed in routine check-ups and dental hygiene-related services and is particularly proficient in preventive dentistry as well. With 24 years of experience between them, Aura Dental's two principal dentists are also well-positioned to provide the best possible care for their patients. 
To conclude, here is a summary of the aforementioned dental clinics and their locations:
| | |
| --- | --- |
| Dental Clinic | Location |
| True Dental Studio | Ang Mo Kio |
| Azure Dental | Bukit Timah |
| Ginza Dental | Clementi |
| Aura Dental | Orchard |
| Lam Dental Surgery | Orchard |
| Omni Dental Centre | Orchard |
| Orchard Scotts Dental | Orchard |
| PKWY Dental Specialist Practice | Orchard |
| TLC Dental Centre | Orchard |
| Caring Dental | Punggol, Sengkang |
There are many considerations when choosing a dental clinic to do regular check-ups at – however, it is important to note that there are many other important factors that should be taken into account when choosing the right dental clinic. Some factors include
Location – convenience, distance from house or workspace
Experience – qualifications of dentists and assistants
Comprehensivity – scope and breadth of dental services offered
In conclusion, the ten dental clinics are prime picks, with their focus on affordability, patient comfort, and the latest technologies. Consumers are spoilt for choice in choosing a dental surgeon near Orchard Road, or even a dentist around Clementi – no matter the location, these clinics are sure to provide stellar care to patients, at affordable prices for all.