Having Termite issues? In need of termite control services? Among the pests that are in Singapore, Termite is considered one of the most pesky pests to deal with. No worries, today we are going to share with you 5 reliable termite control services that are available in Singapore.
Origin Exterminators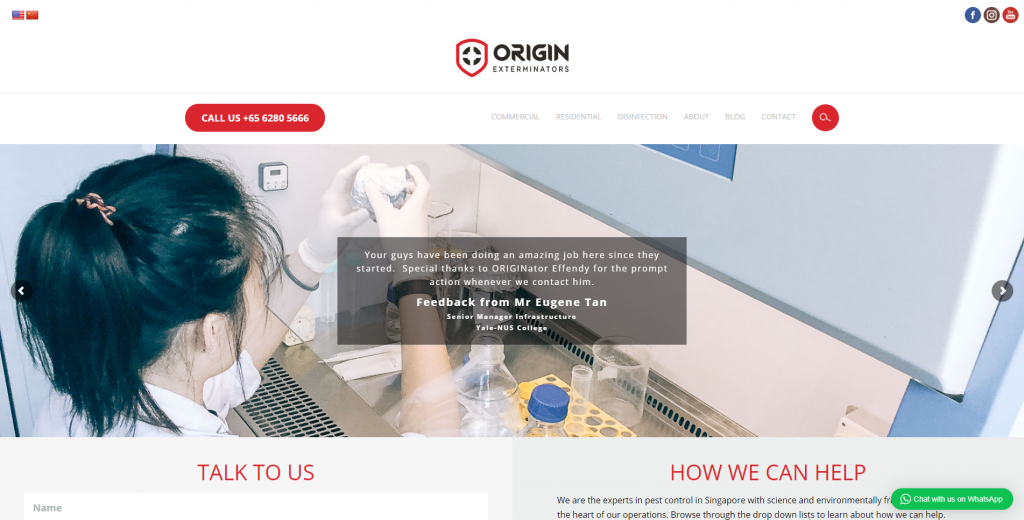 Origin Exterminators provides good solutions for both Commercial and Residential. If you are a company owner searching for the best termite control in Singapore that will protect your work area from hazardous pests, you can see the services of Origin Exterminators. They are one of the best termite controls available in Singapore. Their treatments are eco friendly, but they are easy to use.

Website: https://www.origin.com.sg/
Address: 39 Jalan Pemimpin #01-01, Tailee Industrial Building Singapore 577182
Contact Details: (65) 6280 5666
Operating Hours: Weekdays, 8am–6pm Saturday, 8am–6pm
RentoKil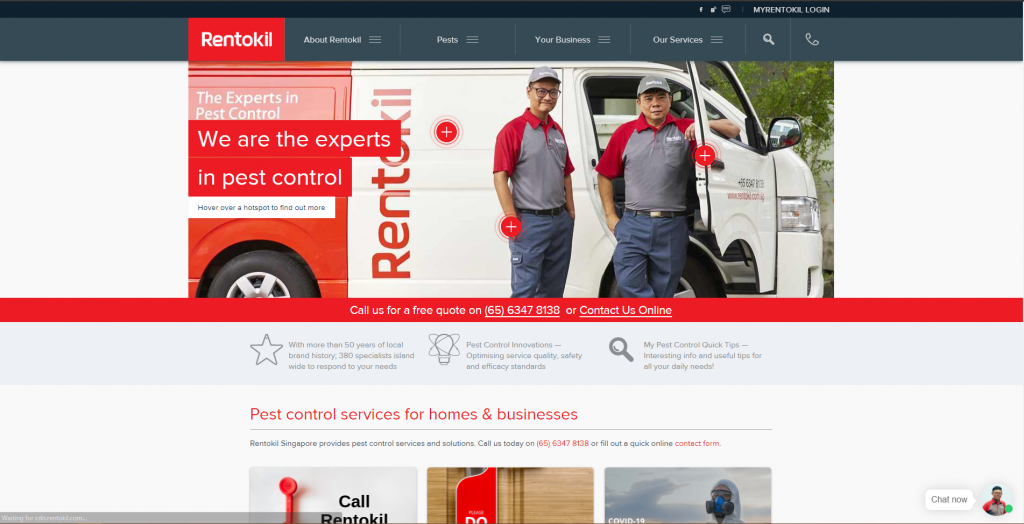 RentoKil is a special company compared to others in Singapore. As they provide online services such as eBilling and digital reporting. RentoKil provides expert solutions for termites. With eBilling and digital reporting it makes the process more convenient for you compared to an average termite control service and they provide a 24 hours service.
Website: https://www.rentokil.com.sg/
Address: 16, 18 Jln Mesin, Singapore 368815
Contact Details: +65 6347 8138
Operating Hours: Open 24 hours
Killem Pest
Killem Pest provides a 24 hours service, which can range from Pre-Construction, Post-Construction, Corrective Soil Treatment, Dusting Treatment, Rodding Treatment and as well as Baiting Treatment. They are one of the award winning companies out in the market, in the international scene. They provide Residential and commercial services, pest audit and they are experienced in serving government properties.
Website: https://killem.com.sg/
Address: Killem Pest Pte Ltd 48 Toh Guan Road East #04-99 Enterprise Hub, Singapore 608586
Contact Details: +65 6896 6607
Operating Hours: Open 24 hours
iPest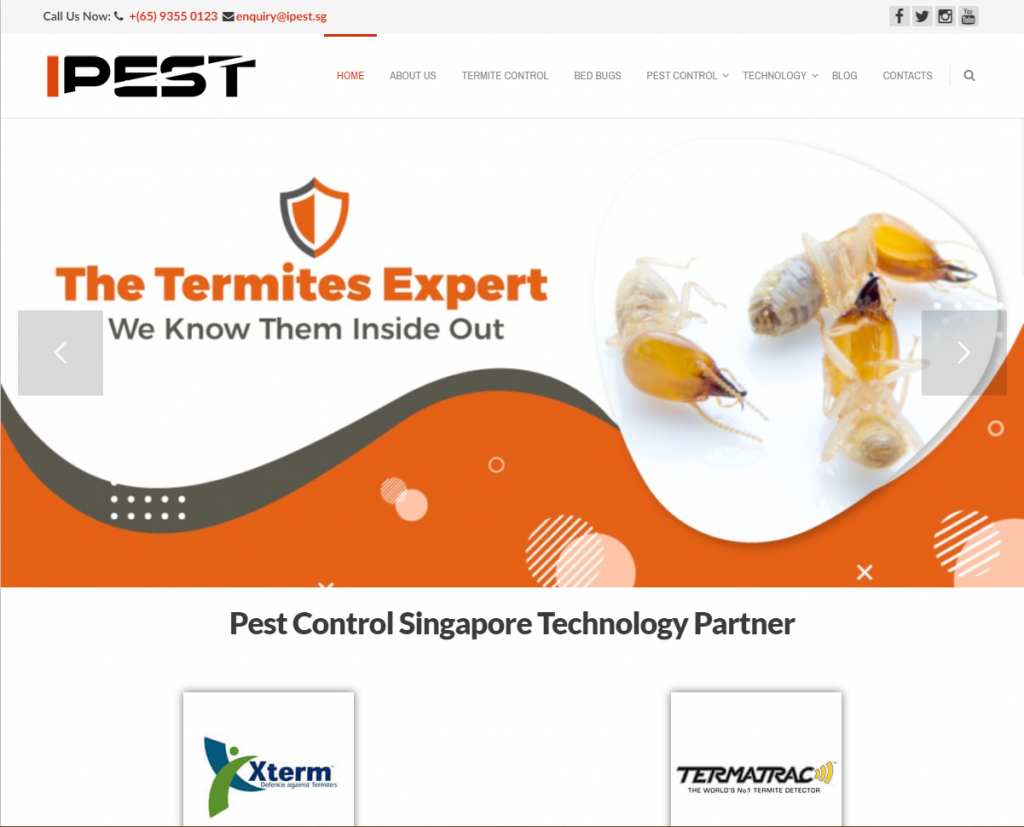 iPest provides a safe, reliable and professional termite control service in Singapore. They provide termite control services. iPest uses professional tools like Termatic t3i, Xterm and Termiticide to detect and exterminate the termites. iPest makes regular inspections which they conduct regularly. Spot treatment will be conducted on the infested area and 7 days later iPest will check to see if the treatments are effective. Post Construction, Pre-construction anti termite control or soil treatment and roof treatment.
Website: https://www.ipest.sg/
Address: 246 MacPherson Road #02-01 Betime Building Singapore 348578
Contact Details: +(65) 9355 0123
Operating Hours: Monday to Friday, 9am-6:30pm Saturday, 9am-1pm Sunday ,Closed
Pest Busters
Pest Busters provides a lot of different pest management strategies. They provide their services to both residential and commercial areas. They have several international branches as well. Pest Busters provides Termite Management, pre-construction, eradication methods and as well as Post-construction.
Website: https://www.pestbusters.com.sg/
Address: 22 New Industrial Rd, #02-03 to 08 Primax, Singapore 536208
Contact Details: +65 3163 4415
Operating Hours: Weekdays, 8:30am–6pm

Termite problems need to be controlled early. Solve a problem early on preventing bigger problems from happening. Have you decided which are the best termite control services for you in Singapore? So, what are you waiting for? Contact the best termite control services for you today!