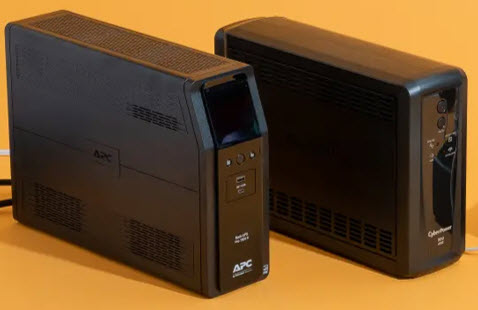 Uninterruptible Power Supplies (UPS) are essential for businesses and provide a valuable backup for many others.
What is an Uninterruptible Power Supply (UPS)?
Uninterruptible power supply in Singapore is often used even when we hardly have any problems with our power supplies. When your normal power source fails or the voltage dips to an undesirable level, an uninterruptible power supply (UPS), often known as a battery backup, supplies backup power. A UPS allows a computer and its associated equipment to shut down in a safe and orderly manner.
Backup power is given for a certain amount of time, depending on the size and technology of the UPS unit, until generators can be engaged or network components can be appropriately shut down. A UPS unit may successfully protect a single device or an entire data center.
Do you need UPS?
Simply put, when you are working and the power goes out, your computer shuts down, and you lose all your data. It might even be important school projects or an entire day's effort. Those are the occasions when you yearn for a backup power supply (UPS) so you could save your work before securely shutting down your computer.
So, yes. You do need an uninterruptible power supply in Singapore especially if you are heavily reliant on your laptop.
There are a few types of UPS around the world.
● Standby
● Line-Interactive
● Online
Standby
The most basic UPS setup is standby. In the case of typical power difficulties like a blackout, or voltage spike, a standby UPS switches to battery backup power. The UPS shifts to DC battery power and then inverts it to AC power to run connected equipment when incoming utility power falls below or exceeds the safe voltage levels.
A standby UPS system can also protect data and sensitive equipment against surges, and dips, depending on the type. For home network security, small devices are available. Consumer electronics, entry-level PCs, point-of-sale systems, security systems, and other basic electronic devices are all covered by these models.
Line-Interactive
A line-interactive UPS has technology that allows it to rectify minor power fluctuations without having to switch to battery power. An autotransformer in this sort of UPS manages low voltages and excess voltages without the need to switch to batteries.
Consumer electronics, PCs, gaming systems, home theater devices, network equipment, and entry-to-mid-range servers are all common uses for line-interactive UPS types. This Uninterruptible Power Supply (UPS) converts battery power to AC flow for device delivery during a power outage.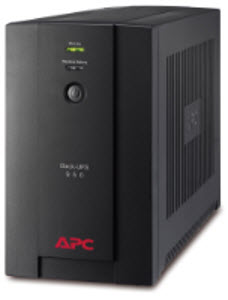 Online
The online UPS provides near-perfect power regardless of the status of the incoming electricity. These UPSs convert the AC power it receives into DC and then back to AC. Online UPSs do not need to rely on transmitting DC power because they run on isolated DC power 100% of the time and have no transfer delay.
IT infrastructure, data center facilities, high-end servers, big telecom networks, and storage applications will all be safe. As a result, an energy-saving online uninterruptible power supply system is set up, with some power being diverted away from the processing activities.
UPS and other devices?
Generators, unlike UPSs, do not automatically keep devices operating when the primary device fails. Generators, on the other hand, supply power for a longer amount of time than UPSs. Because UPS systems are powered by batteries, they do not last as long.
Surge protectors, also known as suppressors, help to avoid excessive voltage spikes and surges. Surge protectors, on the other hand, do not work during power outages or when the main power source is turned off.
Devices that convert DC to AC are known as power inverters. Power inverters are generally connected to an external DC source and convert the current to AC on a continuous basis. One or more batteries are often used to store electricity in power inverters.
What are some of the most popular uninterruptible power supplies in Singapore?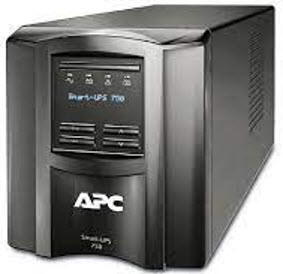 APC is an uninterruptible power supply company in Singapore for its high-quality UPS.
The APC UPS is a fantastic alternative if you are looking for a less expensive and simpler UPS unit. It might not be suitable for large organizations with a lot of mission-critical computers and servers, but it has enough juice to keep households and small businesses running when the power goes out.
However, if you are looking for something with more features, you might want to look at another uninterruptible power supply in Singapore that is available.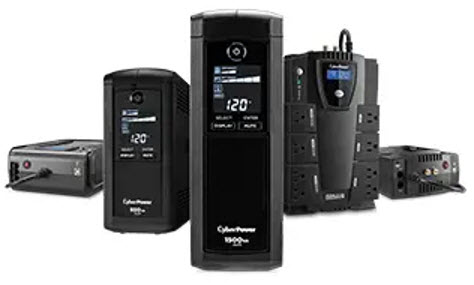 Another strong uninterruptible power supply company in Singapore is CyberPower for its high-quality products and long-lasting UPS. According to reviews, APC actually came in second with five hours and 30 minutes of operating time, while CyberPower came in first with five hours and 30 minutes.
Some of the advantages and benefits of using uninterruptible power supplies include the following:
● There are several different sizes to select from
● Additional power supply
● Protect against surges
● Avoid a power outburst
● Able to utilize both at home and at work
Volt-amps and watts are a power limit and an approximate estimate of how long the battery will survive on UPS systems. The volt-amps measurement is used in many uninterruptible power supply systems, although the watts are occasionally included as well.
How much runtime is needed
What you plan to backup using your UPS will determine this. The period of time a UPS can power its associated equipment in the case of a power outage is referred to as runtime. The more equipment you hook into your UPS, the less runtime you will have, so be sure it's just delivering backup power to your most vital equipment.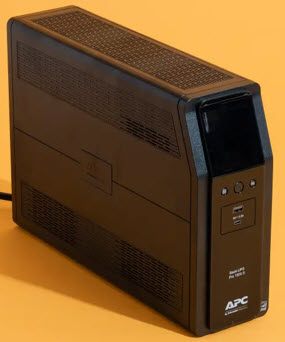 In conclusion, having an uninterruptible power supply in Singapore is essential though power surges rarely occur in Singapore, the rapid loss of power when the electricity is tripped might cause problems for storage devices and system data. It is far better to invest in something that will safeguard you against power spikes and outages.