Spinning® is an indoor stationary bike technology, innovated by two famous cyclists and entrepreneurs John Baudhuin and Johnny Goldberg, while working out of a garage in Santa Monica in 1991. Ever since, the indoor cycling has been evolved into the Spinning® program by Certified Spinning® Instructors who provide a variety of indoor cycling classes around the world. Spinning classes have become very popular among the audience of different age groups and from various backgrounds who are aware of the benefits of exercise and are more health-conscious. Therefore, there are many fitness service providers offering spinning class in Singapore at many different locations.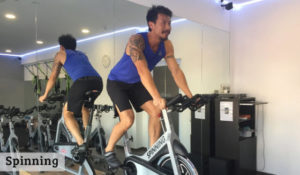 Spinning is commonly referred to as an indoor cycling program whereby you can enjoy the music while working out in a relatively challenging environment for your body aerobically and anaerobically. While spinning is a cardiovascular exercise where you are able to train your body to improve your overall stamina and strengthen your muscles to different resistance levels. There are many benefits of a Spinning Class.
Strengthen Muscles

Improve Stamina 

Improve Cardiovascular Abilities

Get Motivated

Certified Spinning Trainers

Mental Health 

Fix Your Own Schedule

Food for Body & Soul

Overall Well Being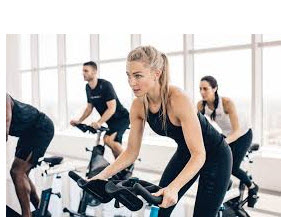 Strengthen Muscles: Spinning class improves not just legs, thighs and lower body muscles as well as the lower back and upper body muscles, thus building overall whole body muscles stronger which will result in a healthy strong body.
Improve Stamina: By spinning at least 4-6 times a week in a professional spinning class will improve your overall stamina and boost your immunity. Which is why spinning classes are recommended by many doctors as an alternate for physiotherapy with professional spinning trainers. 
Improve Cardiovascular Abilities: After Spinning for a few years, your body will get used to of strengthing sessions which will improve cardiovascular abilities and prevent you from chronic diseases such as high blood pressure, heart diseases, and diabetes.
Get Motivated: Being surrounded by a number of other enthusiasts around you, following instructions from a friendly trainer motivates you to keep up to the speed and pace, and will eventually help you stay motivated as well as burn your calories at the same time. 
Certified Spinning Trainers: Spinning® provides specialized training for their registered Spinning classes in Singapore which facilitate as a sports therapist for those athletes with sports injuries as a result of marathons and triathlons. 
Mental Health: Like any other exercise, spinning classes help you to improve your mental health by releasing sweat, reducing stress and make you feel more energetic, efficient and productive. 
Fix Your Own Schedule: Spinning class in Singapore offer a variety of sessions to cater to the demands of both working and non-working individuals. The spinning sessions could be as short as 20 minutes with a variety of static cycling combination of speed, intensity, and resistance until an hour depending on your preference. You are also able to choose a number of sessions per week to suit your busy schedule. As life is getting busier every day, a spinning class will help you keep up with a work-life balance.
Food for Body & Soul: As we all love to eat the yummy Nasi Lemak, Laksa and Mie Goreng from a hawker center nearby, joining a spinning class will help us to burn those calories by not just feeling satisfied by eating our local favorites but also burning those calories at the same time which will boost your mood as well.
Overall Well Being: Spinning class serves your overall well being by starting with a warmup, then slowly increasing the intensity with the resistance control of bikes, controlling the gears and eventually taking a ride on the hills by increasing the inclining speed. Other spinning options are sprint down, long flats, short bursts, cadene to name a few, and the best part is all that while listening and enjoying amazing music.
Although many individuals prefer outdoor exercise like running, jogging and cycling, in order to enjoy the natural beauty of Singapore. There are a few factors which might not allow you to go for outdoor experience such as hot sunny and humid weather, heavy rains or just because of time constraint.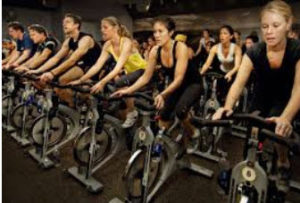 On the other hand, Spinning classes provide you with a whole new experience of indoor cycling, which will help you to stay fit, healthy and strong, motivate you through enthusiastic instructors and fellow spinners to give you an exciting company. So wait no more and join a spinning class in Singapore with our professional certified instructors at The Moving Body Group, to boost your mood and immunity, to strengthen your core muscles and to stay fit and healthy to get a six-pack, no matter whether its rain or shine.