Founder Hans Wilsdorf launched the first waterproof watch, the Rolex Oyster in 1908. At that time, he selected watch dealers in each town to act as exclusive dealers. Then, he provided each of them a window display that consists of an aquarium with plants and goldfish. The shop display would have the Rolex Oyster wristwatch placed in the tank. And that is how Rolex started on its journey to show the magnificent ability of its watches.
A Rolex watch price differs based on which year it was made, and on the market demands. The most popular Rolex watches are the ones which are manufactured with a limited capacity and have a long waiting list.
Today, the Oyster Perpetual is still one of Rolex's most popular watches. It is considered more of a classic watch, the most simple Rolex watch that is manufactured today. When it comes to fit, finish, and wearing comfort, you get top notch Rolex quality. Including the 18k white gold hands and indices. The bracelet is 904L steel, and feels lighter than those on more expensive watch models. In terms of movement, there is Rolex's Parachrom Bleu hairspring, large balance wheel, four gold Microstella regulating screws, and Paraflex shock absorbers. The movement is one that exists in more expensive watches as well. This combination makes the Oyster Perpetual a great first Rolex watch. It looks good with every outfit and at every event. It is distinctive without being flashy.
The fourth most popular Rolex watch is the Rolex Day Date, another classic. Released in 1956, the Day Date rose to fame in the late 70s and early 80s as a symbol for power, status, money and prestige. For collectors, the Day Date has countless variations of this single model. The variety of dials, markers and hands that were available 40 years ago cannot be found on current models. The iconic President bracelet, with its semi-circular three-piece links was created in 1956 for its launch. It represents the ultimate in refinement and comfort. The day display is available in a wide choice of languages. Available only in 18 ct gold or 950 platinum, it continues to be the watch for people of influence.
In third place, we have the Cosmograph Daytona. Considered a professional watch, it was designed to meet the demands of professional racing drivers. It is an icon linked to the high performance world of motor sport. The watch pays tribute to Daytona, Florida, where passion for speed and racing developed in the early 20th century. The bezel features a tachymetric scale to read average speed over a given distance (in km or miles) based on elapsed time. Corrosion resistant, scratch proof and unaffected by UV rays, the Cosmograph Daytona proves to be durable. The gold and platinum versions sell well but the stainless steel models usually have a waiting list.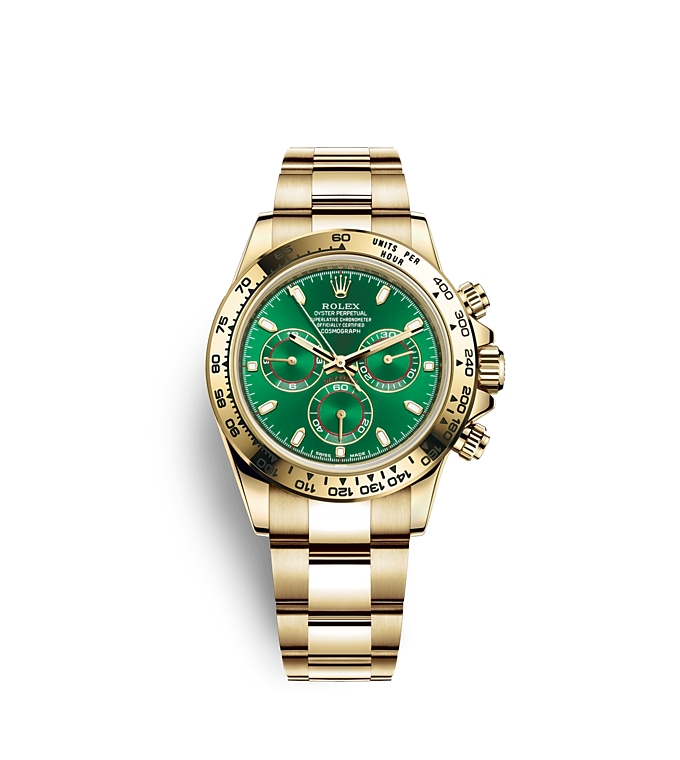 Second most popular is the Explorer, specifically the newer version of Explorer II. Falling under the category of professional, it has been the go to watch for many explorers, mountaineers and scientists. The chromalight hour markers and hands contain luminescent material that emits a lasting blue glow, so that time can be read even in the dark. It is made using Oyster Steel, which is commonly used in aerospace and chemical industries.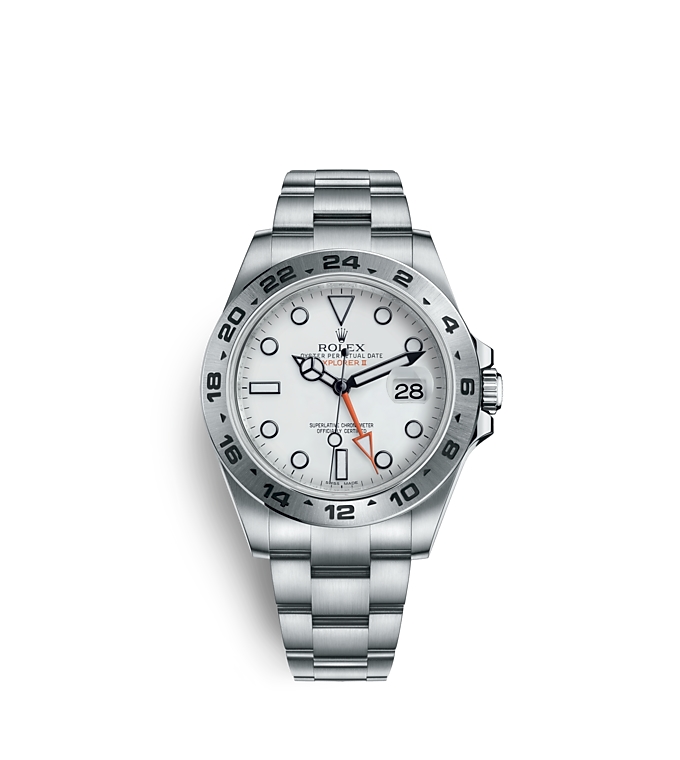 Amongst all the Rolex watches, the Submariner might just be the most popular. Guaranteed waterproof to a depth of 300 metres, it's made specifically for divers. In 2020, the latest Submariner was released. Equipped with calibre 3230 and calibre 3235 and with power reserve up to 70 hours, luminescent hour markets and a unidirectional rotatable bezel, the Submariner is one watch that people are watching.