Why are cars so expensive in Singapore? Many people ask this question. Cars are one of the most expensive assets in Singapore making it the most expensive city in the world because of the high COE (Certificate of Entitlement) prices.
Where there are cars, there need to have a car workshop. Whether you met by an unfortunate accident while traveling to Johor Bahru via Tuas or your car (some even call it second wife) decides to give up suddenly while driving in an ulu ulu place in west of Singapore, you need to make sure that you are well prepared for the unforeseen. Therefore, here is a list of the top 5 car workshops in Singapore for the western part of Singapore in case you need one.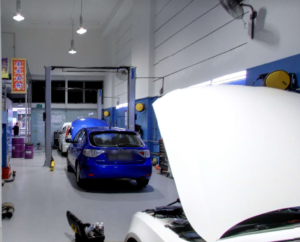 Gold Autoworks
Tec Auto Services Pte Ltd
Harmony Motor Pte Ltd
Ace Motorsports
Fix Auto One-Stop Service Centre
Gold Autoworks
Services: Warranty
Warranty – Engine, Transmission, Electronic
Car insurance Claim, Car Insurance Renewal
Fleet management
Car Garage Services – Repairing Services, Car Accident Claim
Emergency Services – NA
Location: 48 Toh Guan Road East, #01-119 Enterprise Hub, Singapore 608586
Contact: +65 6264 0995
Whatsapp: +65 8199 9149
Website: https://goldautoworks.com.sg/
Tec Auto Services Pte Ltd
Services: Car Diagnostic, Vehicle Inspection, Engine Overhaul, Panel Beating, Spray Painting, Insurance Renewal
Emergency Services – NA
Location – 48 Toh Guan Road East, #05-107 Enterprise Hub Singapore
Contact – +65 9339 2769
Website: https://www.tecautoservices.com/
Harmony Motor Pte Ltd
Services: Accident Repair & Insurance Claims, Brake Pro Shop, Vehicle Diagnostic and troubleshooting, Engine Maintenace and Repair, ECU Programming and Tuning, Undercarriage Suspension Maintenance and Repair, Airconditioning Maintenace and Repair, Rim Pro Shop,
Emergency Services – 24/7 – +65 9636 9151
Location: 38 Toh Guan Road East, #01-53 Enterprise Hub, Singapore, 608581
Contact: +65 6583 0001
Website: https://harmony.com.sg/contact/
Ace Motorsports
Services: Schedule Services, Preventive Maintenance, Repair Services, Tyre & Wheel Services
Emergency Services – NA
Location: 1 Soon Lee Street, #01-34, Pioneer Centre, Singapore, 627605
Contact: +65 6334 3064 / 9688 8112
Website: http://acemotorsports.sg/
Fix Auto One Stop Service Centre
Services: Car Diagnose, Repair, Servicing, Car Aircon Service/Repair, Car Entertaiinment, Car Accident Claims
Emergency Services – 24/7
Location: 5 Soon Lee Street, #01-61, Pioneer Point, Singapore, 627607
Contact: +65 6710 4077
Website: https://www.fixauto.sg/location
Among the 5 top car workshops in Singapore, Gold Auto works specializes in car servicing for BMW, Mercedez, Audi and a variety of Japanese and Korean 4L car models. We promise a wide range of car repairs not just for car servicing and repair but if you would like a new look for your old car, you can choose from our wide range of efficient and reliable services to give your favorite old car a new look.
At Gold Autoworks, we will provide a thorough check for your tire pressure, steering wheel, indicators, leakage, and engine inspection to ensure that your car is ready even before you need to go for a car repair.
Our premium quality bodyworks and spray painting services do not just look and feel good but it protects your car from environmental damages as well. Other service checks include aircon services, filters, and ventilation checks. We also provide a detailed wheel alignment check to ensure you can go tension-free on your next Malaysia road trip. So wait no more and touch our contact number for a whole new experience for one of your favorite car workshops in Singapore.