There are many options to choose from, but depending on where you are located, your required repair service and how much you are willing to pay will you find the Car workshop right for you. Finding the right car workshop is a forever that you will always come back to. So if you are still out there doing your research to find one that will be your go to, this is a quick guide to the Top 5 Car Workshops in Singapore that we recommend.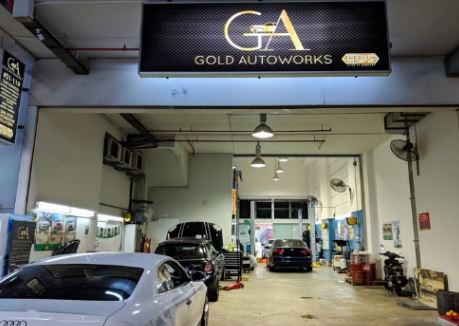 Commonly addressed as the "Rare Gem Workshop", many customers stumble across this humble workshop to be pleasantly satisfied with their honest service, reasonable price and knowledge from their meticulous mechanics. The outcome of every job makes for an impressive review and positive feedback. Visit their website here to view their excellent customer reviews.

Most customers bring their vehicles to Gold Autoworks for car servicing or for repairs which they specialise in. Following strict procedures, all cars will go through a 21 step diagnosis by a mechanic specialist to provide you with a clear overview of the recommended steps to be taken only at your approval. Unlike their competitors, they also offer pick-up and delivery services to save you any hassle. Or the workshop also provides a cosy waiting room and friendly staff to serve you and give you the best experience.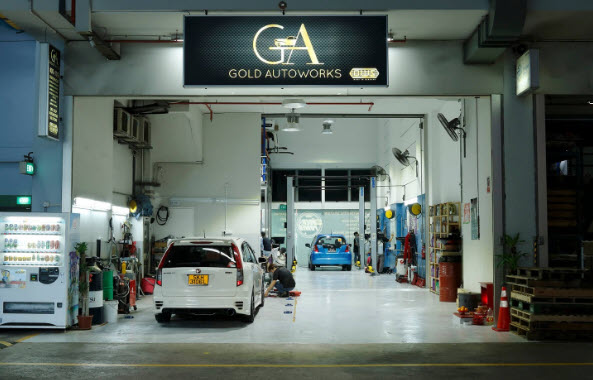 2. Precise Auto Repair
Another reputable one stop car workshop in Singapore is Precise Auto Repair. If you are looking for professionalism, Precise Auto Repair will give you just that. As a growing car workshop, you can expect premium customer service and a high level diagnosis of your car. If there is one workshop that you are looking for to keep as your go to car repair or servicing for all your cars at any time, this is a good choice. They are equally skilled in all areas from, car servicing, repairs and part replacements, wheel alignment, body kit spray painting and also do car insurance claims. Some additional benefits that they offer are free replacement cars, free shuttle service and pick up. An all round, reliable workshop that will serve you with a complete package. 
3. KCG Workshop – Specialise in Mercedes, Audi, Volkswagen 
For premium cars such as BMW, Mercedes-Benz, Volkswagen, Audi, Koh Guan Chuan Workshop has been a top choice by customers around Singapore. This workshop has been nominated as a Star Merchant 5 years consecutively. Starting off as a spray painting workshop with now over 50 years of experience in hand, they produce the best results for spray painting, paint protection and polishing jobs. They are frequently rewarded for their professional workmanship by loyal customers, with nothing quite like their work. The business evolved overtime to become a one-stop auto mobile workshop that offers car servicing, car accident assistance, air-conditioning servicing and car insurance matters with the same quality and service.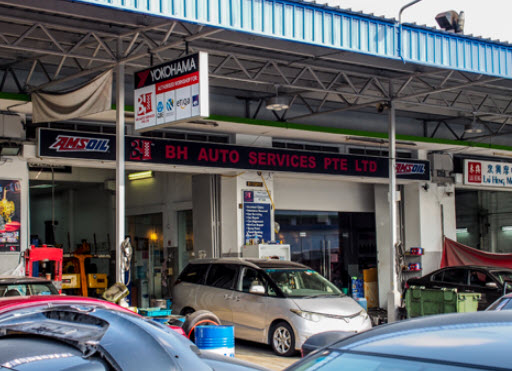 4. BH Auto Services 
BH Auto Services is one of the newer car workshops in Singapore. Although they may be a new player in the industry, the team they have assembled are knowledgeable and up to date with the present market. This makes them very quick to understand and find solutions for problems that may be common or rare which they have the curiosity to explore. They specialise in both indoor and outdoor services, which cover the full scope of a typical automotive car workshop in Singapore. With many positive and encouraging reviews, you can have a look at their website to find out more.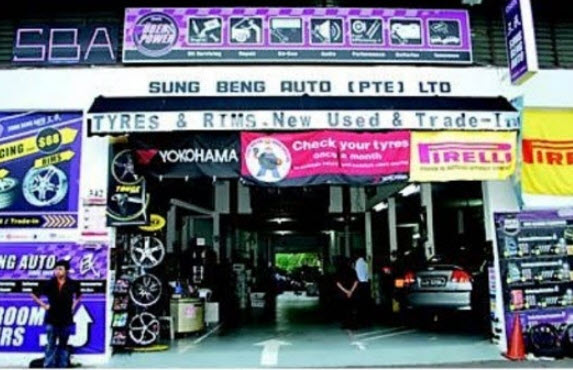 5. 1 9 6 9 Sung Beng Auto 
A developed and commercial workshop option is 1 9 6 9 Sung Beng Auto. The company has grown from a family known workshop to a large, well equipped and all rounded service and repairs workshop. Whether an asian or continental car, their workforce of highly skilled mechanics are able to cater to your needs. They do not specialise in one particular area of service, but they are able to resolve whatever problem you may be facing. A huge advantage of this car workshop in Singapore is they have the facility and capable service of providing you with a professional and complete experience.