Car servicing is like a routine checkup of your own health. As regular check-up for you is important to keep yourself healthy, car servicing is important to keep your car running on road for a longer-time period. Do you know how to make it possible? By sending your car to car workshops, these experts and mechanics will make sure that every part of your car is up-to-date and they also make sure the safety of the car.
Are you confused, how to pick the car workshop in Singapore? There are hundreds of car workshops in Singapore, but to pick the right one for your car can be tricky and this for you. It looks like a small decision, but you don't know it can decide the future of your car.
Here are the Top 5 car workshops in Toh Guan area, where you can drop your car to get the best service of car.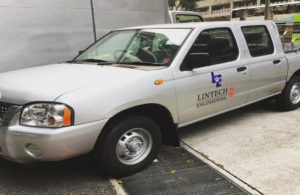 Harmony Motor: Harmony Motors provides one-stop solution for all automotive repair needs. Joey Lim, the founder is a Licentiate Automotive Engineer (UK). With his supervision, the company is able to keep abreast of the ever-advancing Automotive Technologies. They provide Engine Maintenance and repair, Air Conditioning Maintenance Repair, Accident repair, and Insurance Claim, Auto-Transmission Maintenance and Repair and many more. Address: 38 Toh Guan Road East #01-53 Enterprise Hub Singapore 608581
Gold Autoworks: Gold Autoworks is an automotive service provider which is all about bringing revolutionary practices to a traditional industry. Mr. Chen, a partner in

goldautoworks.com.sg

used to head the claims department in one of the legal firms in Singapore specializing in accident claims. The founding partners, Ms. Jeryln Tern has worked in a local company that helped various GLC companies and multinational companies with their fleet of vehicles.
Address: 48 Toh Guan Road East, #01-119 Enterprise Hub, Singapore 608586
AMA Automotive: AMA is a one-stop auto workshop in Singapore to showcase this single-minded pursuit of openness. Every member of AMA is passionate about cars. They specialize in Insurance Renewal, Insurance Claims, Personal Injury Claims, Spray Painting/ Panel Beating, Motor Vehicle Repair & Servicing, Towing Service, Courtesy Vehicle for Claims
Address: Enterprise Hub 36 Toh Guan East Road #01-36 Singapore 608580
Can serve Auto & Repair: Can serve Auto Repair & Can serve Turbo offers complete range of mechanical services at its workshop. It has accumulated automobile experience of over 100 years. They have a reliable team of mechanics that has the competency to diagnose and repair any car problem. Servicing and maintenance of vehicles – Installation of replacement parts – Battery sales and replacement – All manner of mechanical repairs including radiators, electrics, clutch, engines & transmission
Address: 48 Toh Guan Road East Enterprise Hub #01-135, Singapore 608586
MK Vehicle: It was established in 1987, MK Vehicle has evolved into a one-stop automotive concept which offers all types of services to create a convenient and hassle-free experience for all the drivers. They provide a wide range of repair and car maintenance services to keep vehicles running smoothly. They have a team of experienced and trained on the latest engines and system technologies and has the right skill and knowledge to take care of any kind of repair.
Address: 48 Toh Guan Road East #04-124/125 Enterprise Hub, Singapore 608586
Car servicing is important for your car and your own safety too. You should check out any of the car workshop mentioned above for your car service to get the best experience in Singapore.