If you live around the West Coast and are looking for a Family Dentist at West Coast, we have a few suggestions. Whether it is for a family routine check-up, orthodontic treatment for your kids or yourself, or urgent cases such as needing a tooth extraction, root canal or transplant, the dentists around Clementi are equipped for all services.
1. Ginza Dental Surgery
The history of Ginza Dental Surgery goes back to 1993 when it was located on the West Coast at Ginza Plaza. In 2007, they decided on their move to where their clinic currently is at Blk 612 Clementi West St 1 #01-298, to serve patients living in the heart of the West Coast better. The owner and Chief Dental Surgeon in the clinic are
Dr. Tan Boon Eng, who graduated with her degree from NUS 1990 and has been in practice since. It is also worth noting that she also completed her Orthodontic Progressive seminar course in 1997. Dr. Tan Boon Eng has deep knowledge in the faculty of dentistry and is extremely reliable to serve you and your needs.
For where the clinic is located and the services provided by Ginza Dental Surgery, this clinic can serve the residents in the most convenient way possible. It makes for a perfect family clinic for all ages from children, teenagers, parents, and grandparents which you will get close to when greeted with warm and friendly service.
It is most known for its endodontic and orthodontic treatment but also has the facilities for any periodontic (gum and oral) treatment. If ever you are looking for a Dentist near Clementi, for a routine check, cleaning or scaling to get back your pearlie white teeth, Dr. Tan Boon Eng and her team will happily be able to help you.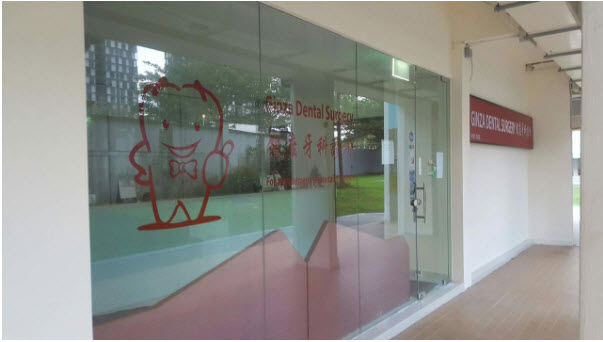 2. B9 Dental Clinic
Opened since 2014, B9 Dental Clinic is a chain of 5 branches with one located at 449 Clementi Avenue 3 #01-261 Singapore 120449. B9 Dental Clinic is situated near Clementi MRT and is well recommended by many loyal customers. The CEO of the company is Dr. Raymond Lim who has been awarded multiple recognitions for special achievement in the Dental Care Industry, Top 10 prestigious dental care, Industry star and Most promising SME 500 over multiple years. The company values premium customer service as their unique selling point but also has to offer top dental surgeons at your service.
The services offered at B9 Dental Clinic include aesthetic dentistry and oral surgery. Major dental treatments such as tooth surgery, gum surgery, crowns and bridges, teeth whitening services, and fillings can all be done at the clinic. If you are looking for a modern, boutique dentist around Clementi to satisfy your dental needs, the team at B9 Dental Clinic are well equipped to serve you.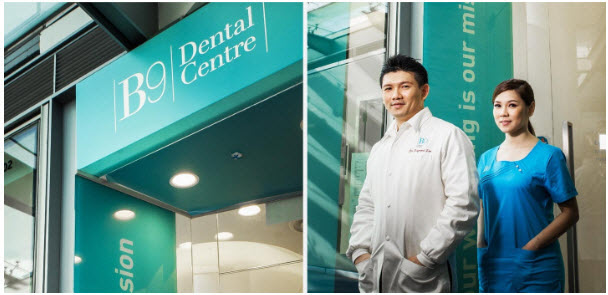 3. Ocean Dental
Another dentist at Clementi is Dr. Terence Kooi who with his team has opened Ocean Dental, now turning 3 years old. As a new player in the market, this clinic has made its way to becoming a top provider for dental services in the area. The services that they offer range over the full spectrum on dental care from regular checkups to minor and major treatment/surgeries. The facility is equipped with the latest equipment and operated by a young team of dental surgeons that know the latest technology to best serve you.
The clinic is designed with comfortable furniture and many pleasant smiles to make you feel at ease when going for a dental appointment that can make you a little fearful. If you are looking to have any aesthetic treatment, or a regular clean to get back that confident smile, Ocean Dental has the best facilities to offer by dental experts that have practice in the latest technologies.