Recruitment Agencies are aplenty in Singapore's market. They provide a way to bridge the gap between employers looking to hire and job seekers. Recruitment Agencies aims to find the most suitable candidate that would suit a particular job opening. It takes a careful decision to figure out which one would be able to best suit your needs as well as provide appropriate job recruitment. Here are 10 of the Top Recruitment Agencies in Singapore that we have carefully selected that offer the best in what they do.
Kelly Services Singapore
One of the largest workforce solutions providers that spans over 50 offices across 13 markets. Being in the industry for over 65 years since arriving in Singapore in 1979, Kelly Services Singapore has expertise in offering specialised positions for a couple of industries. Such include:
Banking and Finance

Contact Centre

Engineering

Exhibition & Promotions

Healthcare & Life Sciences

Human Resources

Information Technology

Sales & Marketing
They also provide other recruitment services such as solutions for temporary staffing, Contract Administration, Payroll Administration and Permanent Placements.
Contact
Website: https://www.kellyservices.com.sg/
Telephone: 6709 3388
Address: 8 Marina View, #11-01 Asia Square Tower 1, Singapore 018960
Egon Zehnder
Opened in Singapore in 1981, Egon Zehnder is a distinctive consultancy firm around the globe.They have 65 offices spanning over 39 countries. Their office in Singapore is one of the principal hubs in the Asia-Pacific region. Their expertise in offering specialised positions in certain industries include:
Financial Services

Health

Technology and Communications

Industrial

Consumer

Private Equity

Public & Social Sector

Service
They also provide other recruitment services such as Executive Search, CEO Search & Succession, Board Advisory, Executive Assessment & Development, Leadership Solutions, Family Business Advisory, Diversity & Inclusion.
Contact
Website: https://www.egonzehnder.com/
Telephone: 6225 0355
Address: 6 Battery Road #27-01 Singapore 049909
Spencer Stuart
An international recruitment agency with 55 offices spanning across 30 countries, partnering with a diverse range of organizations, recruiting executives and high-flying professionals. Such industries that they specialise in are:
Technology

Media & Telecommunications

Consumer

Financial Services

Education, Nonprofit & Government

Healthcare

Industrial
They provide an array of recruitment services and offer advice and sourcing for functional roles which clients can tap on to find a suitable candidate for their company operations.
Contact
Website: https://www.spencerstuart.com/
Telephone: 65861186
Address: 10 Collyer Quay #39-06/10 Ocean Financial Centre Singapore 049315
Energy Resourcing
A leading energy recruitment agency worldwide and supplies specialist professional, Energy Resourcing has experiences of 10 years in the market and supplies jobs to specialisations such as:
Oil & Gas

Power & Renewable Energy

Chemicals

Petrochemicals & Refining

Mining and construction industries
Additionally, Energy Resourcing offers project management, engineering, technical and support staff internationally. Their energy recruitment services also include retained and contingent search for permanent staff covering requirement scoping, research, candidate shortlisting, interviewing, offer negotiation, commencement and post-employment follow-up.
Contact
Website: https://energyresourcing.com/
Telephone: 6735 7385
Address: Alexandra Technopark Block B, 438B Alexandra Road #03-03, 119968
Career Hub Consultants
Established in 2011, Career Hub Consultants has delivered almost 500 talents as employees to more than 100 businesses. With their vast network of resources and databases, they commitment to provide talented job seekers with the highest calibre. Their recruitment services offer a variety of job opportunities in industry fields such as:
Hospitality

Finance

Engineering

Science
Contact
Telephone: 6635 1477
Address: 7500A Beach Rd, #15-302, Singapore 199591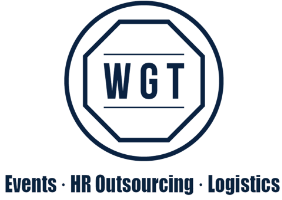 We Got This
We Got This is a fairly new contender in the recruitment agency industry. Started in 2017 in Singapore, they are a leading boutique professional HR services firm that is unique, providing industry-leading expertise with a national reach and a localized touch. Industries that they specialise in are as such:
Information Technology

Finance

Healthcare

Education

Engineering

Retail
Additionally, We Got This also specialises in HR consulting, staffing and executive search. They also offer recruitment services such as compensation and benefits, as well as payroll outsourcing and attendance tracking.
Contact
Website: https://www.wegotthis.com.sg/
Telephone: 64930135
Address: 50 Playfair Rd, #07-01 Noel building, Singapore 367995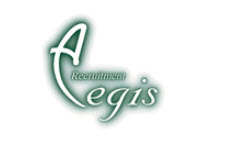 Aegis Recruitment
With excellent consultants who have experience of several years, Aegis Recruitment is sure to give customers their best. They will screen, interview and conduct exhaustive reference checks to ensure a candidate has core competencies and fit the culture of their client's company. The recruitment agency specialises in industries such as:
Investment & Private Banking / CFA

Real Estate / Property

Energy / Commodity Trader

Advertising / Marketing / Creative

Logistics / SCM

Construction Engineers

CPPA / ACCA / CMA / Legal & Compliance
Contact
Website: http://www.aegis-recruitment.com.sg/
Telephone: 6227 2095
Address: 10 Anson Road #36 – 06, International Plaza, Singapore 079903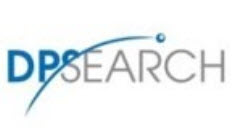 DP Search
DP Search was established in 1990, and has offices spanning over 5 countries in Southeast Asia. One of the oldest recruitment firms in Singapore, they serve industries that include clients from leading firms in the industry. Such industries are:
They specialise in providing job opportunities to those looking towards executive-level jobs to even COO or CIO levels.
Contact
Website: http://www.dpsearch.com.sg/
Telephone: 6339 3935
Address: 7500 Beach Rd, The Plaza, Singapore 199595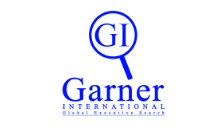 Garner International
Garner International leading specialist search and research driven recruitment consultancy with a client driven business partnering approach. They mainly provide recruitment services in executive employment search. They work with many big, reputable MNCs. Such industries that they specialise in are:
Information Technology

Oil and Energy

Life Sciences

Aviation and Aerospace
Contact
Website: https://www.garnerintl.com/
Telephone: 6338 9119
Address: 100 Beach Rd, Singapore 189702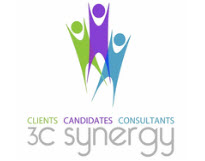 3C Synergy
3C Synergy has 10 years of recruitment history and over 70 years of combined recruitment experience. They boast unparalleled industry reputation, market knowledge and strive to deliver strategic and consultative recruitment solutions.They have strategic offices in Singapore, Hong Kong and Malaysia, as well as a research affiliate network around Asia. They specialise in industries such as:
Construction

Marine

Oil & Gas

Technology
Contact
Website: https://www.3csynergy.com/
Telephone: 6225 5404
Address: 1 Neil Road, 02-04, Singapore 088804
Conclusion
When looking for a recruitment agency, it is important to have an idea of what kind of job one would be looking for as well as the type of positions employers are looking to fill. Each company has different niches in sourcing different kinds of job seeker or employers for specific positions, having expert consultants that can recommend the best match for both job seekers and employees. It is also crucial to choose a recruitment agency that specialises in a particular industry so that they can understand the needs of both the employer as well as the job seeker. In Singapore, we have a thriving job market and hence, we can be sure to find a recruitment agency that serves our needs.