1. White Room Studio
Situated in a Peranakan shophouse full of natural light and nostalgic character in River Valley, White Room Studio will use the wide range of warmth, natural lighting and atmosphere to their favour!
Their portraiture experience is held in their warm and rustic loft, with generous changing space. The experienced team aims to make customers comfortable and feel at home, for a fun and relaxing photoshoot.
Minimal posing is encouraged and little props are used in the sessions. Primarily starting out as a family photography studio, they have now branched out to children, graduation, cake smash, newborn, maternity, pet, glamour, couple, bridal and corporate photography.
Website Address : https://www.whiteroomstudio.com.sg/contact/
Telephone Number : 6235 7037
Opening Hours : Weekdays 10am to 7:30pm
Saturday Closed
Sunday 10am to 6:30pm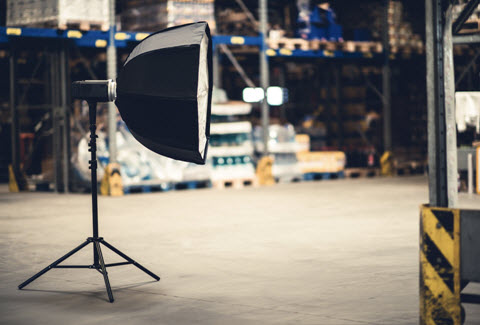 2. Firefly Photography
Firefly has multiple promotion packages ranging from outdoor to studio and event photography. Photo printing services are also available on their different sized canvases.
Prices are all clearly stated online. Whether a family photography session, graduation, maternity, casual couple photo shoot, studio photography or outdoor photography, their highly experienced photographers will not only capture those loving moments but also make the session fun, bonding and an enjoyable experience for you and your loved ones.
Website Address : https://fireflyphotographysg.com/
Telephone Number : 6694 6123
Opening Hours : Weekdays 9am to 9pm
Weekends 10:30am to 6:00pm
3. Mount Studio
Mount Studio provides high quality photography and videography services and space. Some of their clients include Klook, Wing Tai Asia, and Mediacorp.
Besides the usual offerings, they also do fashion and e-commerce photo shoots, ghost mannequin rental, and studio rental. Alongside their photography services, they also provide fashion stylist, gaffer for lighting, and hair and makeup services.
Their portfolio of shots are definitely more professional and polished, with a commercial look to them. One of their unique selling points is that they have a sophisticated 360 degree product photography machine that can achieve multiple angles.
For more corporate clients, they also have live streaming services for upcoming conferences, corporate webinars, panel discussions or workshops. With constant positive reviews, this studio is trustworthy and professional!
Website Address : https://mountstudio.com.sg/contact/
Telephone Number : 8875 8092
Opening Hours : By appointment
4. The Beautybox Studio
The essence of creating images is an art, not just solely based on the click of a camera and a smile. It is based on the synergy between the client and the photographer. The rapport between the photographer and the subject must click from the start to pave the way for the creation of the perfect picture at the end.
This is what The Beautybox Studio's founders believe in that sets them apart from the multitude of studios. They are also one of the few studios with a permanent team of make up artists and hairstylists working full time with their photographers.
Their aim is to have each shoot fun and modern, whether it be for corporate photography or family related shots.
Website Address : https://www.beautyboxstudio.com.sg/contact-us/
Telephone Number : 6835 3012
Opening Hours : Mondays to Saturdays 11am to 7:30pm
Sundays By Special Appointment Only
5. Picture Me
Established in 1998, Picture Me has 2 decades of experience and their expertise lies in graduation convocation shoots, for NUS, NTU, ITE.
They have 3 branches, with Picture ME being located in Suntec, and Lollypops studio and French Wedding being at Tanjong Pagar Road. Their packages start from $120 exclusively for graduates who purchase online, and it comes with one 8R photo frame with canvas and a portrait photo with canvas finish and 6 pieces of 4R reprints of the selected photo.
Website Address : http://www.pme.com.sg/contact-us
Telephone Number : 6221 1203
Opening Hours : 11am to 8pm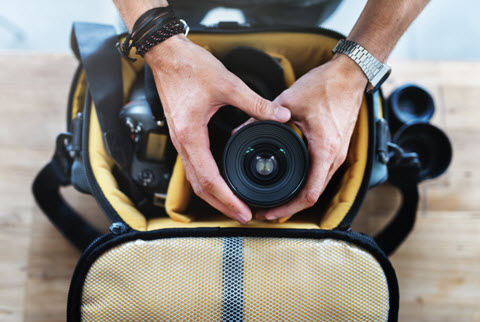 6. Gloria Photo Studio
Established in 1986, Gloria Photo Studio is the leading purveyor of high-quality full photography services in Singapore. They began with providing full bridal services.
Over the years, they have garnered annual accolades for their bridal photo and photo shoot work, clinching the First and Second Prizes in the Fuji/Kodak Bridal Photography Competition.
Today, they focus on four main services of convocation, family, careers and corporate.
Website Address : http://www.gloriaphotostudio.com/contact-us/
Telephone Number : 9298 4276
Opening Hours : 12noon to 7pm daily
7. The Studio Loft
From cute new born photography to classical portraits, hilarious family shoots and handmade sets, the all woman team prides themselves on two things: getting their subject relaxed and pushing creativity to the limits.
Website Address : https://www.thestudioloft.com.sg/
Telephone Number : 6235 3696
Opening Hours : Weekdays 10am to 5pm
Saturday By appointment only
8. Fion Boon Photography
Fion Boon photography is helmed by Fion and Elmer, a husband and wife team who focus on maternity, newborn, 1 year olds and Cake Smash photography.
Most of their customers are from referrals and word of mouth. Extremely patient and professional are qualities that they take pride in.
They are trained mostly in Australia and in the USA.
Website Address : https://www.fionboon.com/
Telephone Number : 9121 8879
Opening Hours : Call for appointment
9. Momo Studio
Are you looking for an easy and fun family photoshoot? Or intimate and relaxed moments with your newborn baby?
Momo studio will accommodate you and they are open to shooting outdoors, in their studio or at your home or a hotel. Their main focus is pet photography, in a couple, family or with kids in the frame as well.
Website Address : https://www.momostudio.sg/
Telephone Number : 9222 0684
Opening Hours : Call for appointment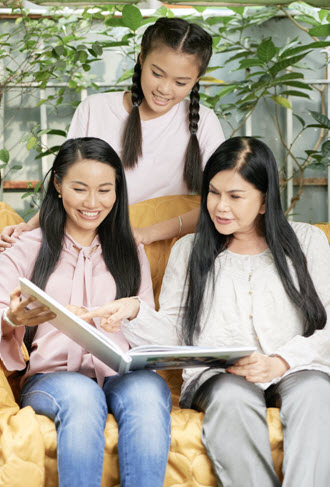 10. Bambini Photography
Bambini Photography is a portrait studio that specialises in capturing maternity, babies, kids and family portraits and telling their stories through professional photography.
One of their main photography services is the milk bath maternity photography that involves pregnant ladies in a bathtub of nourishing milk. The result is ethereal and soft.
Their style as a family photography studio is minimalist, bright, and with the use of textures to give photos a more calming look.
Website Address : https://bambiniphoto.sg/
Telephone Number : 8717 1558
Opening Hours : Call for appointment