1. GoldBell
Carries renowned brands like Mitsubishi, Nichiya, STILL and CAT forklifts, with both electric forklift and diesel forklift. Goldbell believes that the most important thing to take note of when purchasing any forklift is the durability and reliability of the equipment.
They offer test drives, as they believe that similar to buying a car, the best way to experience it is to go for a test drive. In terms of credibility, Goldbell has 41,000 clients including SMEs such as Jurid Enterprise. It is necessary to have a warranty on the product to ensure that it is running efficiently, saving a large amount of money on repairs over time. For short term usage, they offer services to rent a forklift.

Website : https://www.goldbell.com.sg
Address : 8 Tuas Ave 18 Singapore 638892
Tel : 6653 7518
2. Crown
Crown has different types of forklifts for different purposes. Counterbalance forklifts, very narrow aisle trucks, reach trucks, order pickers, stackers, pallet trucks and tow tractors. Besides just selling forklifts, Crown makes training available through their regional training centers and retail branches for operators, supervisors and service technicians.
Crown Integrity Parts last two to three times longer, providing greater savings. Quality service for Crown is the ability to fix right, with the right part, on the first call. They pride themselves on their responsiveness, parts availability, factory warranty and a close relationship with their lift truck manufacturer.
Website : https://www.crown.com/en-sg/forklifts.html
Address : 15 Tuas Ave 8, Singapore 639230
Tel : 6690 1888
3. Kone
Konecranes forklifts are built on a special heavy-duty, box-type chassis that withstands the harshest industrial working conditions. The engine is certified low-emission engine providing extra high torque at low revs, reduced fuel consumption and low noise levels.
The lifting capacity of their forklifts is 10-18 tons, 18-33 tons or 37-65 tons, with the right package of options and attachments. The Konecranes Liftace forklift is the optimal lift truck when lifting a lighter load. They are especially designed for lifting 10-16 tons at 600 mm load center, resulting in optimized performance for these loads.
Website : https://www.konecranes.com/en-sg/equipment/lift-trucks/forklifts
Address : 33 Gul Circle, Singapore 629570
Tel : 6660 1270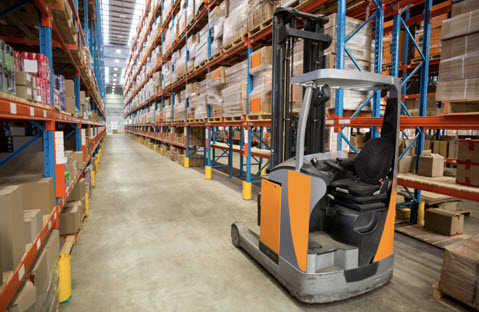 4. UMW Equipment
UMW sells both diesel and electric forklifts, both new and used. UMW has a forklift training circuit. To support the forklifts long term performance, their parts department carries a full range of genuine Toyota forklift periodic maintenance parts.
At UMW, they also offer 3 different brands (Grantt/UFLO/Pennzoil) of lubricants for your industrial, heavy equipment and passenger car needs. They also use Tokai Industrial Tyres – solid performance that meets the most severe requirement and is competitively priced.
They also sell safety enhancement peripherals such as airport approved beacon lights, forklift fork positioning cameras, to our latest U-shaped counter weight projection lamp to enhance safety.
Website : https://www.umwequipment.com/
Address : 108 International Road Singapore 629173
Tel : 6265 3155
5. Red Forklifts Pte Ltd
Starting out in 1979 as a small repair shop, Red has now grown to become a one stop forklift solution provider. Products offered include diesel forklift, electric forklift and LPG forklift.
Website : https://www.redforklifts.com.sg/
Address : 67M Tuas South Avenue 1 Seatown Industrial Center Singapore 637516
Tel : 6366 4173
6. Jungheinrich
Jungheinrich is a German company ranked second place in Europe and third in the world. Their many years of experience gives them the expertise to advise you on the best solutions for your needs.
If you don't want to buy a forklift outright and would like to find out more about the rental and used options available, the Jungheinrich rental and used consultants are available.
Website : https://www.jungheinrich.com.sg/
Address : 7 Joo Koon Way, Singapore 628945
Tel : 6558 7600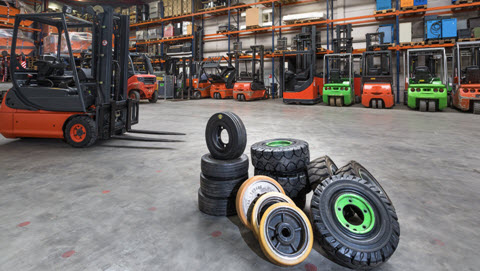 7. Linde Material Handling
A market leader in Europe, Linde sells electric and engine forklifts, as well as rental.
Website : https://www.linde-mh.com.sg/
Address : No. 5 Loyang Way Singapore 508720
Tel : 6545 3488
8. Mashgate Pte Ltd
With over 30 years of experience in material handling equipment, Mashgate has strong partnerships with distributors from leading brands. For their new forklifts, they guarantee buy back, and trade in.
Website : https://mashgate.com/
Address : 38 Woodlands Industrial Park E1 #07-19 Singapore 757700
Tel : 6762 6164
9. Nam Seng Cargo Gear Suppliers
Nam Seng Cargo Suppliers Pte Ltd is a family run business who has been in the industry since 1993. They are the proud suppliers for many businesses who trust us to provide excellent service and quality vehicles for rental.
After many years in the industry, they understand that forklifts require special training in order to use them safely. Most business owners make the mistake of using the forklift and often carry weights too heavy or even make turns while the equipment is lifted up, causing imbalance and toppling over the forklift.
Because of the nature of work, forklifts also need to be regularly maintained to ensure tip top condition and extend its shelf life.
Website : http://namsengcargo.com.sg/
Address : 1 Bukit Batok Crescent #08-58 WCEGA PLAZA Singapore 658064
Tel : 6776 6918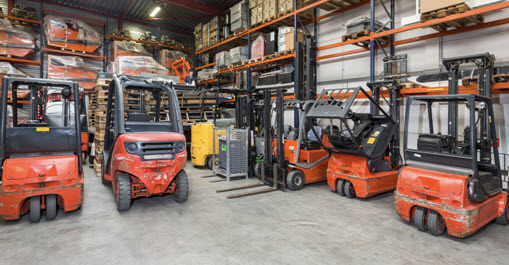 10. Beng Siang Machinery Pte Ltd
With a fleet of 125 units diesel and electric forklift of loading capacities 1.5 ton to 16 ton, Beng Siang allows customers to choose forklift rental by day or week or month. They even have forklift drivers available for rent.
As one of the many family owned forklift companies in Singapore, their speciality is first and foremost restoring used forklifts into good working pieces, helping clients save money and reduce waiting time.
Website : https://www.bsforklift.com.sg/
Address : 67J TUAS SOUTH AVE 1, SINGAPORE 637588
Tel : 6363 5561