Planning the tee shirt design for the army personnel to wear
I started off by looking for Adidas Running Tee and Under Armour Running Tee as these were needed for the army personnel to wear. I also had to look for custom t shirt printing, tee shirt printer or tee shirt design shops as I needed to get the Army and Unit Logo printed on the shirts as well as the design so I created a google form with the designs created by our creative team and myself and we sent out the form for the personnel to put down which type of design they preferred. After that when we found out what the majority wanted we sent the designs to the shop to get printed.
Logistics
Firstly I started contacting suppliers for Bottled Mineral Water, Isotonic Drinks, Refreshments and tentages as well as barricades.After that I got a quote from them and my superiors and I started shortlisting the cheaper ones. I had to follow the budget so after some negotiation we finally got the quote we were looking for. We then signed the contract and waited for our logistics to be delivered. After that the logistics were set up by our suppliers workers and Safra guided them along with our personnel.
Route
We had to decide on a route to carry out this event, so I talked to the higher-ups and we had a few routes in mind. So after much discussion we decided that we would start the run at the Esplanade Bridge, go through Marina Bay Sands, Tanjong Rhu, East Coast Park and the Kallang area, before returning to Padang. This route was chosen because it met our requirements in terms of distance and other factors such as space to hold the carnival as well.
Refreshment Stations
I also then planned where to station the refreshments and the manpower needed for it. So after seeking approval from my higher-ups I was given 15 men. So based on this I stationed a refreshment area around every 1-2KM. The refreshments included water, 100Plus and bananas. These were to ensure the runners stayed hydrated.
Route Festivities
We decided to have some festivities so that the runners would be motivated to go on and complete the run. So I decided to put some musicians and cheerleaders along the way and also run through zones that represented different sections of the army. There were also mist cooling zones to make sure the runners did not overheat.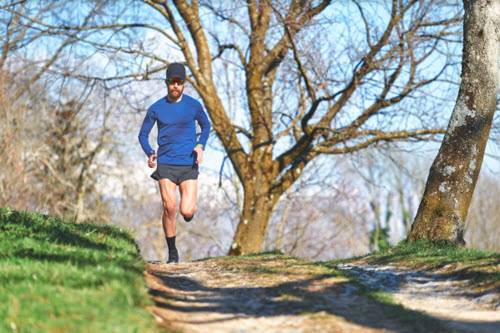 Planning the tee shirt design for the army personnel to wear
Logistics
Route
Refreshment Stations
Route Festivities
First Aiders and emergency services
Belongings Safekeeping
Timings of Runners
Deployment of Mobile Crash Barriers to Maintain Security
End of Race Entitlements
First Aiders and emergency services
Then a very important task I had was to look for first aiders who were CPR trained within the army after that I planned a refresher course and where to station them as during the run if there were any injuries or problems we would be prepared. I also contacted a private ambulance company to be on standby in case anyone was to be conveyed to the hospital.
Belongings Safekeeping
With over 41,000 runners taking part in the Army Half Marathon, keeping their possessions safe and orderly at a central location was a challenge. Managing a large group of people necessitates the use of systemic processes to keep things in order. Large crowds are unavoidable at events such as the Army Half Marathon. This resulted in a huge number of bags and possessions being left behind. As a member of the organizing committee, it was my responsibility to organize a way that they could drop off their bags and belongings. So I got my men to control the crowds in lines and use speakers to direct them so that their bags were deposited in a timely manner prior to the run. This procedure helped to prevent confusion during bag drop-off prior to the event and bag collection following the event.
Timings of runners
Have you ever wondered how marathon organizers ensure that the race's integrity is maintained? We had to ensure that the race was fair and that the results were honorable. We recognize that there are a variety of unofficial ways to complete the race. However, each participant must run over the checkpoints allocated to the race categories for which they had registered in order to qualify and receive their official timings for the race. These checkpoints were timing mats that allowed the system to detect their presence. As a result, any participant who does not meet these criteria will not be deemed to have formally completed the race. With runners anxious to see how they did, we made sure the results were accurate and out fast.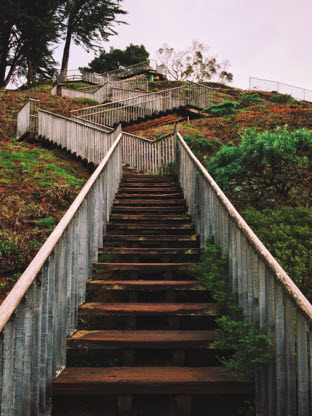 Deployment of Mobile Crash Barriers to Maintain Security
With the longest course in the race, spanning 21 kilometers, securing every point to ensure the participants' safety becomes more difficult. Mobile Crash Barriers were one of the methods used by the Army to improve security at the event (MCB). A comprehensive security plan had been devised to ensure the event's safety and success. This year's security plan included the deployment of two MCBs. The MCB can support up to 20 tons of weight and stop up to 90,000 Newtons (9 tons) of force. They weigh 2.5 tons each and have a 3.5-meter opening. In less than two seconds, the barrier can be set up to stop vehicular threats allowing it to effectively control vehicular access. The MCBs were strategically placed at road intersections; they were strong enough to withstand vehicular threats, ensuring that security in the Padang was maintained and that the participants' safety and well-being were not jeopardized.
End of Race Entitlements
After planning I had to get approval from my higher ups to see if they allowed me to give vouchers as a prize for the first 100 runners who crossed the line.I convinced them that it would be within the budget and that this would be a good way to motivate the runners. Then for everyone who completed the marathon they would get a 21KM finisher medal, finisher tee, a can of 100Plus and a banana.
Overall the planning experience was really good and the feedback on the Adidas Running Tee and Under Armour Running Tee were really good. The personnel said they were very comfortable and the designs were great. The event was also a great success as there were 41 000 runners who took part.