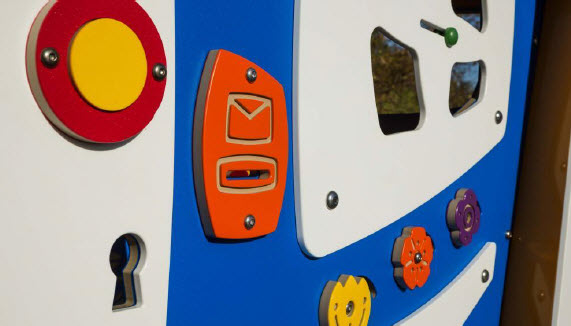 Come Play in Our Town!
Developed with input from child development and inclusive play consultants, Our Town helps younger children learn through experiential and sensory play. Every element included in the play structures from Our Town is designed with play value in mind, providing children with the opportunity to touch and feel.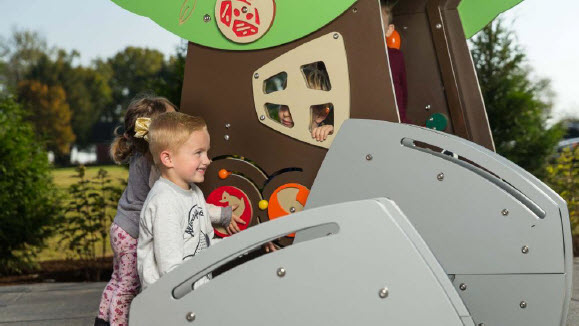 Check out these new playgrounds!
Located at Tampines Greenview, this exciting new playground features a first of its kind climbing tower. With its nature themed elements, this playground is sure to provide hours of fun for all!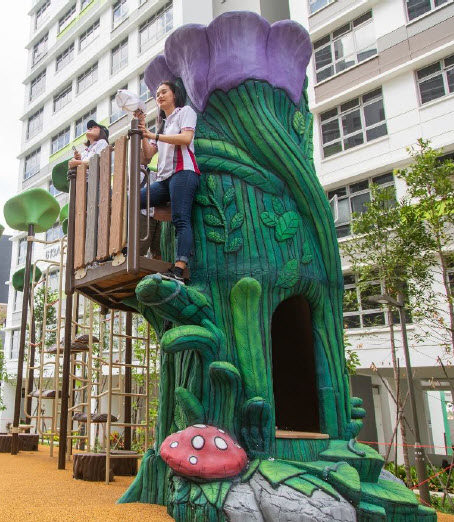 As part of refurbishment works, Vista Park underwent upgrading works, and now is the center of attention in the neighbourhood! The all new family slide lets friends and families slide together, and exciting new rope play equipment challenge children to scale new heights.