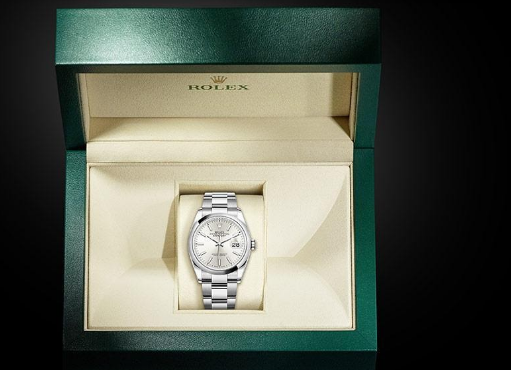 Today is my off day, on a Sunday which feels very rare since it's the weekend and should be cherished. It might seem to be an ordinary day for anyone else but today holds a different meaning for me. Since starting my job as a senior retail assistant at a reputable company, I have been wanting to save up and acquire something that can commemorate my first job as well as some milestones that I have achieved, something like a little gift to myself. I thought of purchasing something that could last for decades to remind me of that, and something that I didn't have to just display on the shelf at home and watch it collect dust over the years. I wanted something that was functional, that could maintain its value even after 20 years.
The idea of getting a watch came to mind. It's functional, known to be an object of meaning. If a good one is bought, I am sure that it can last beyond 20 years, possibly becoming an heirloom that I could pass down. I am not one who sees himself as a watch enthusiast; I feel that watches need to serve its main purpose of keeping time, and the rest of the specifications are just to add flair and uniqueness to the watch. However, I do see the value in keeping watches, and I think that it is good to look up on different watch types to determine what kind of watch is the best.
When thinking about luxury watches, a couple of names instantly come to mind: Rolex, Patek Philippe, Chopard, Audemars Piguet, and the list goes on. I wondered which brand I should choose from – something that I can still afford with the salary I'm earning. I spoke to some friends and did some research about the different brands that I stated above, and I decided to settle on a Rolex. Why? This was because I was looking for something that I can wear for any occasion, sometimes while working and on off days, and still stay long-lasting. Although all the other brands are known to be very prestigious and are of good quality, I realised that they might not be able to last as long if I do not take extreme care of it. Knowing myself, I can sometimes get a little careless and if I were to wear such expensive watches out, I might unknowingly get some scratches here and there. Rolex's watches have been put through extensive testing and they have Paraflex shock absorbers incorporated into many of their watches. The winding crown is a screw-down, so it is water-resistant enough for my daily activities as I am not going to bring this watch swimming with me. Also, Rolex watches have the Superlative Chronometer on their watches, meaning that even after being awarded the COSC (Controle Officiel Suisse des Chronomètres) certificate, which is the industry standard for high precision, it did further testing until it achieved an even higher rate of precision. Not only that, but Rolex is also ranked #1 in the world as the most valuable and recognised Swiss watch brand, even known widely known among many in Malaysia. With all these reasons, I decided that Rolex was the best option for me.
I went on to the website to check out the different ranges of watches as well as their prices. I spotted a watch that I quite liked. It was the Datejust series, and I was attracted to its simplicity as well as how classy it looked. Many of the watches were adorned with diamonds as well as flairs around the watch, such as the bracelet as well as the bezel. I felt that this watch did not scream flashy tones, and it had a generally light neutral colour that could match events both in the day and evening. As I don't really have a preference, I thought it would be easier to get something that could match with anything. I checked the price of the watch – MYR 26,560.00. The price of a Rolex in Malaysia is considered affordable for a luxury watch, and it was probably one of the affordable models available. However, I needed to save up for it, and it took a lot of discipline and determination. I set aside a sum of money monthly to my savings account – about 50% of my salary went in there every month. I had enough to spend, but I was unable to eat or spend on things that were excessive. I was determined to get this watch within two years, and the hard work paid off! I was blessed to have promotions and bonuses that allowed me to have an abundance of savings for other things, but thankfully, in the end, I was able to achieve my goal in the end.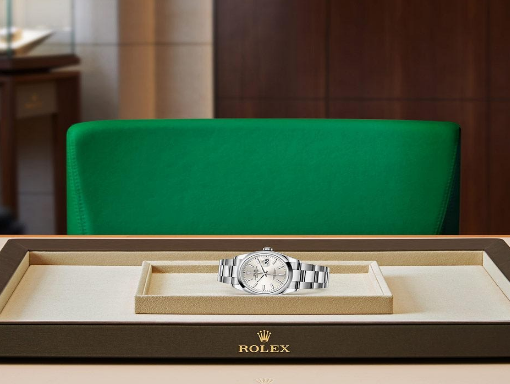 So I made my way down to Gurney Plaza, in Penang, Malaysia, where Cortina Watch was located. It is specifically a Rolex Boutique, which a friend of mine had recommended me to go as the staff there were well versed in their knowledge and are courteous. In Malaysia, there aren't many of such boutiques, but thankfully I didn't live too far away, so travelling there was easy by bus. When I reached, I was ushered into the boutique welcomed by the staff which made me feel very welcome, but at the same time I was really nervous as I thought, "So, this is it.". 
I spoke to the salesperson and they allowed me to try on the watch and inspect it before purchasing it. It felt very surreal to hold the watch in my hands and it was quite cold when it was worn on my hand, although the fit was perfect which I was happy with. After checking the watch for any defects, as well as chatting with the staff and asking them questions about my watch, I paid for it and left the shop feeling really exhilarated. I probably looked like I struck the lottery to others, but I really waited to get this and I am glad that I did. I can't wait to go home to inspect it and just look at it again. I felt so excited, I felt like announcing to everyone about it but that would subject me to being the target of stealing.  At that moment, it felt like all my hard work and days of labouring at my job for two years had led up to this day, and my Rolex Datejust 36 was the testimony of that.