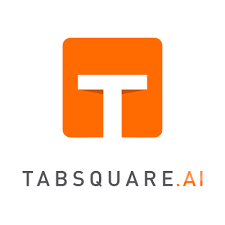 As per the new update from Singapore Government while your restaurants can be open, they can only do only takeaway and delivery. This is an unprecedented situation and the only option you will have is to work with delivery aggregators who charge a heavy commission of up to 40%.
Tabsquare has been a technology partner for the restaurant industry for over 8 years and we remain committed to solving Industry pain points in whichever way we can even in these troubled times. Tabsquare's world class online ordering platform – Smartweb, can help your restaurants enable your own direct takeaway and delivery platform within hours if not minutes. Used by top brands in the region like Pizza Hut, Old Town White Coffee your restaurant will have the best-in-class , most secure and smartest online ordering platform in the region !
With Smartweb you will be able to
Enable online ordering from any consumer touch point – be it your own website, social media platforms like Facebook,Twitter, Instagram , emailers and even google search or printed pamphlets without forcing your customers to download an app
Enable online ordering solution quickly with our Complete Pre-packaged solution which includes pre-integrated payment processing capability, order processing console
You don't pay heavy commissions like the aggregator platforms – just the payment processing fee and a small monthly subscription fee for the platform
You own the consumers and the data : building a strong direct consumer base will not only help you manage your business in the short term but when the situation improves you will have a large base of customers ordering directly from you at a much lower commission rate.
Instead of letting your loyal staff go, you could redeploy them to manage takeaway and delivery to locations close to your restaurant. This way you can recover faster when the situation improves.
To further help the restaurants, Tabsquare is playing a small role in its own way by
waiving off all setup fees for the next 3 months to tide you over during these difficult times.


We know your need will be immediate so with the help of our experienced implementation team we have created "express implementation" process where we aim to get you live with your own online ordering platform within 48 hours of you signing up with Tabsquare.
This is a completely new way of reaching out to your customers and we are here to help with our marketing team who can help you with ideas and graphics that can help you reach your customers easily
Let's fight this crisis together #fightcovid
If you are interested in enabling online ordering for your restaurant urgently, please contact us at marketing@tabsquare.ai or click the button below and we will arrange a visit to your restaurant to get started!