I want to commend Mr Thanasukolwit for his wonderful service, as well as for him and his staffs' professionalism. I visited Cortina Watch on the 15th of March 2020, at Erawan Bangkok. I was considering purchasing my first luxury watch and decided to drop by the boutique to take a look at a couple of brands, including Patek Philippe. I checked and found that this boutique had a range of numerous brands, so I wanted to view the watches as well as consult the staff for advice.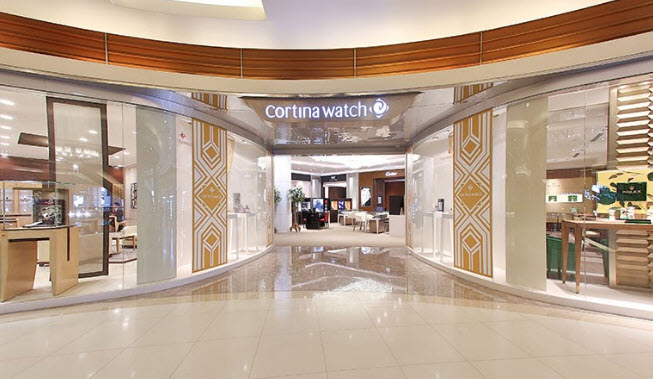 The store was easy to locate as it was on the first floor of the mall. The boutique spanned across a couple of units, and in the middle was the walkway into the Cortina Watch's space that houses multiple brands, each in their allocated spots. I was greeted by two pleasant men standing by the doors on the inside, ushering me into the store and asking if I was looking for something specific. At that point in time, it was about 3 pm in the afternoon, and there were probably up to 4 customers in the boutique. The shop was very spacious and inviting, incorporating the concept of having a "Shop within a shop", where it felt like one was walking into a major departmental store within the malls of Siam. I told them I was looking for a ladies' watch, but I wanted to view Patek Philippe's offerings to get an idea first.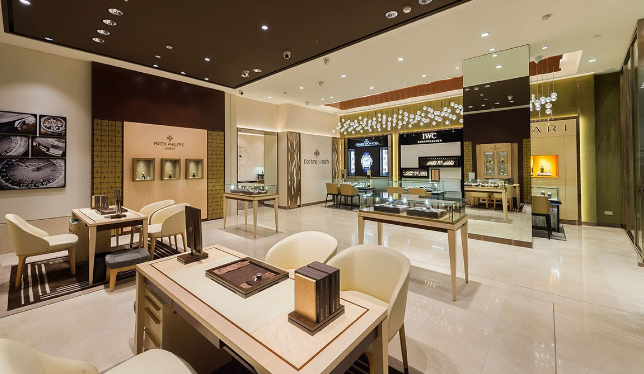 It was then when Mr Thanasukolwit led me to the corner where Patek Philippe's products were displayed. He was very gracious and patient, allowing me to take my time to view the watches as well as take a look at them and try them on. He also offered me water, spoke to me politely and comfortably about the watches. During our chat, he demonstrated his wide knowledge in the different watch brands, even telling me about how a particular watch might fare to popular brands that are not offered at their store. He was very kind to recommend me watches that would fit my wrists nicely and asked about my preferences in watches as well as my desired purpose for it so that it would suit my needs best. I did not know much about the specifics of the watches, but I was able to gain a good understanding after listening to his explanations of the different movements. I was impressed by his knowledgeable expertise and asked him if he was a watch enthusiast, and he admittedly confirmed it. His passion for luxury watches was what compelled him into this line of work as he wanted to help others find the best watch for themselves, as in his own words "A good watch lasts for life, maybe even for generations". Comparing the different brands and their price points, Patek Philippe has arguably one of the higher prices for entry-level watches compared to many other brands. However, most of its mid-range watches cost nearly the same as other brands, so I do not think that the price of a Patek Philippe watch would be a problem since its quality is warranted.
Speaking to Mr Thanasukolwit, I asked if the current situation with the Corona virus would affect the business in terms of operation and sales. He mentioned that their customers are mostly tourists rather than locals. With the ongoing situation, this has caused the business to slow down as people are unwilling to come out to shop, and the number of tourists visiting steadily declining. Mr Thanasukolwit mentioned that many of the tourists come from different regions that have been badly hit by the epidemic, contributing to the decline in sales. But I am still interested in getting a watch for myself, as I have been thinking of getting one for quite a long time and I am willing to support businesses, especially in this difficult period.
The entire experience was very pleasant and peaceful, and I had a peace of mind knowing that I would be well taken care of, and there were security guards at the storefront as well as in the mall which I can trust on should anything occur. I did not purchase a watch yet, as I needed to return home to think about it. I might be feeling a little sold on the Patek Philippe one though. I left the store feeling content and happy to have had more knowledge of luxury watches, and now have a better idea of what to look out for when I visit next time. I enjoyed the time that I spent at Cortina Watch, and I would like to extend my gratitude to Mr Thanasukolwit once again for making my experience memorable.