Buying a watch whether for the first time or to add to your collection, can be exciting and daunting at the same time. The reason being, you are not talking about spending dollars and cents but quite a bit more than that. The smart ones will see it as an investment, which luxuries like watches are. Like we have seen over the years, the value of vintage watches and classics is worth so much these days. Therefore, it is not a buy to fret over spending so much, as long as you know what you want, take good care of it and use it well. It is always a good idea to do your research before buying a watch, especially to find the perfect one to your liking. 
Targeting a few brands that you like, identifying the price range you're looking at, what kind of design and for what use you're wanting to buy one, are all things to think about. Panerai watches are a good place to start if you're looking to buy a watch or wanting to replace one. The Italian designed brand with Swiss mechanics is a popular choice amongst new and watch enthusiasts with a wide selection of options to choose from. Here is what you need to know before buying a Panerai luxury watch.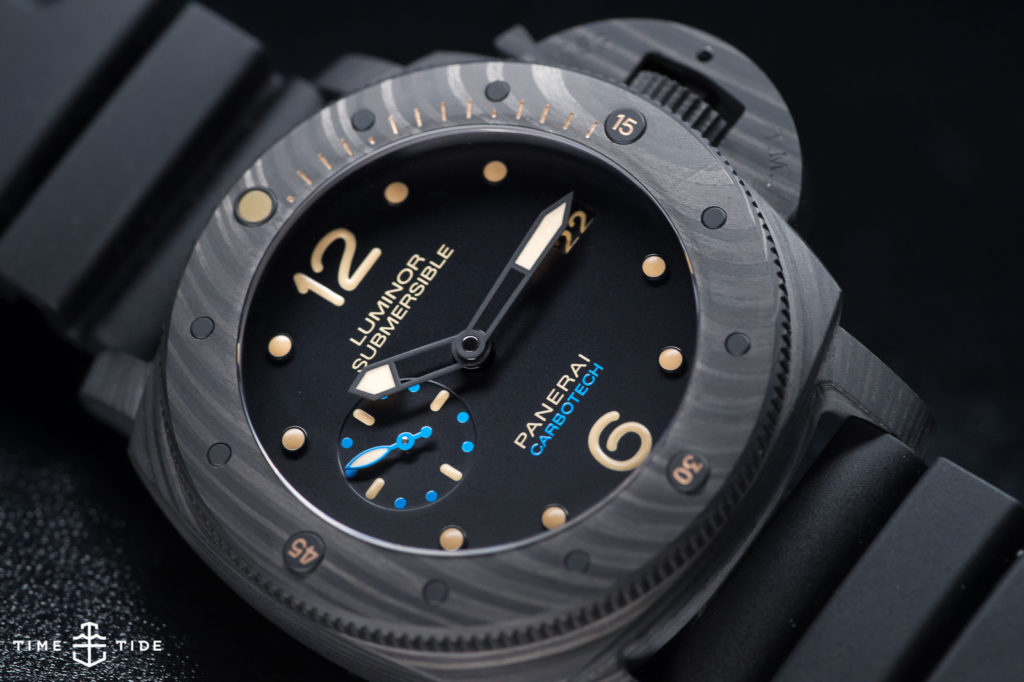 The Brand
Panerai is a top brand for watches listed in the World's class book of luxury items. It is prestigious by nature and popular for its italian styled aesthetic combined with sophisticated Swiss mechanics – providing a high functioning watch to wear and use. Commonly, the brand is known to be for combat divers, designed by elite italian designers that use the most high-tech in-house calibres. Till today, Panerai watches is a well-sought after brand for everyday, business, going-out luxury watches.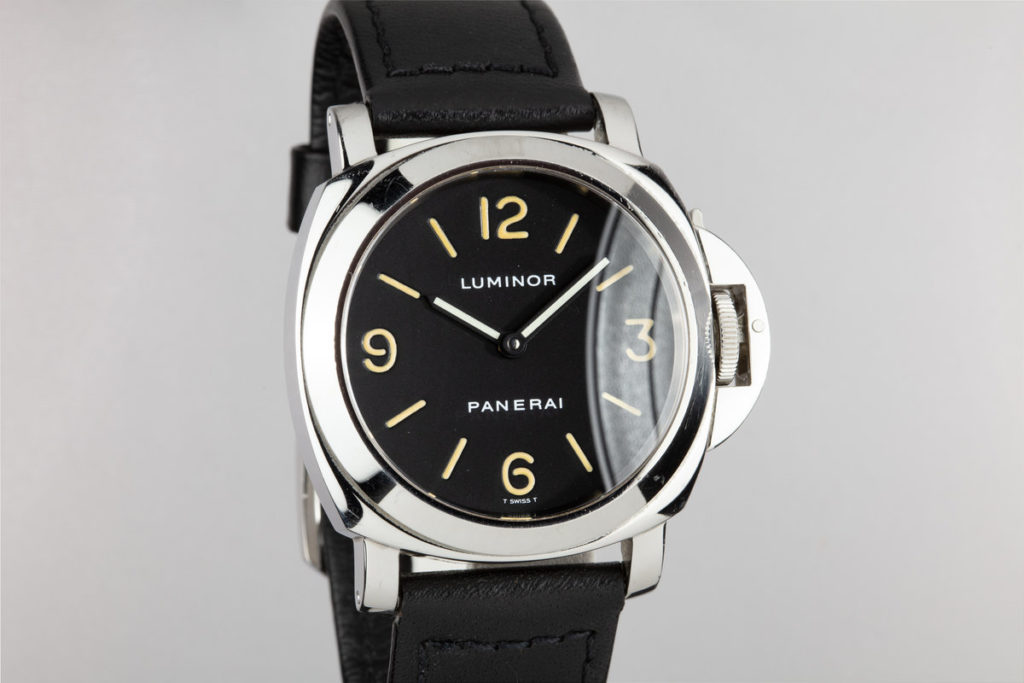 Price Range
On average, the cost of a Panerai watch can range between SGD$5000 – SGD$7000. These watches are their most popular signature watches with classic specifications and design. Of course there are other styles within the Panerai collection that ranges from SGD$3000 – SGD$30,000. It depends on your price range that you're looking at to view the styles that fall in that category.
Signature Watches
Panerai has a range of signature styles that are most popular and common that you see in stores today. The designs of each have been taken from the styles that they had produced in the past, such as for the elite italian combat divers and the military.
The Radiomir is Panerai's first design which dates back to when the now luxury designer was supplying watches to the Navy in the 1930's. The design of the watch has not changed much since and takes on the signature features of an In-house calibers, some with a tourbillon, GMT function, and minute repeater.
The Luminor is another signature design, in its name, most famous for its luminous hands that can be seen in all lightings. Like most Panerai watch designs, the Luminor can be found in sizes 42mm to 47mm and also as small as 38mm suitable for more elegant and one-off wears. The last and most manly in design is the Submersible. It has taken names and features from the designs for divers, with water resistant capabilities of up to 300m, In-house calibers, some with a GMT or flyback function.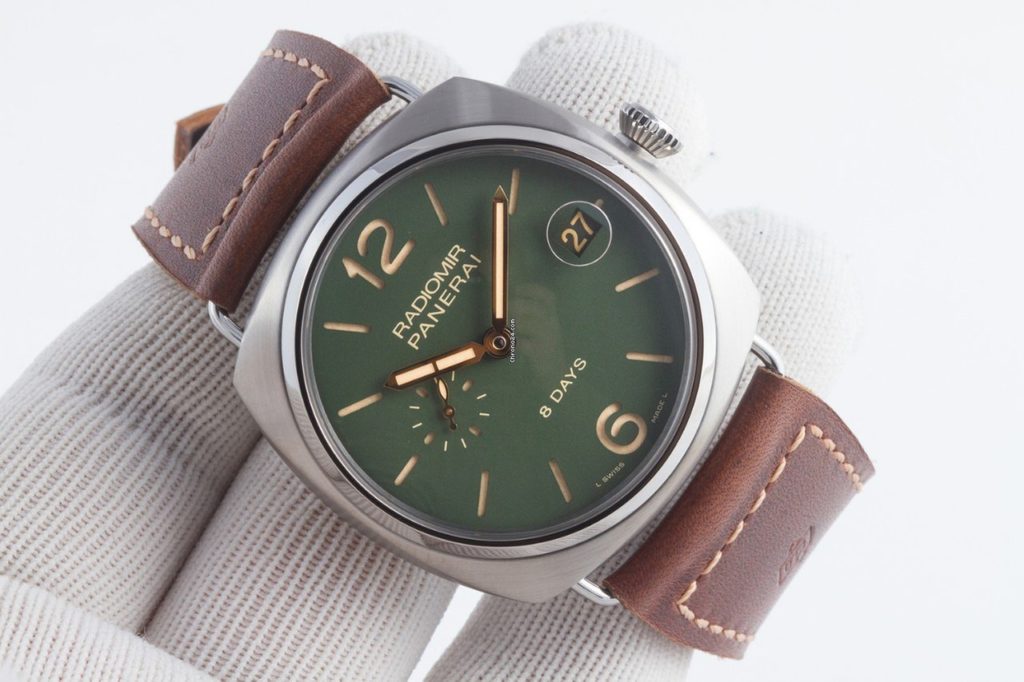 Design and Styles
Over the years, Panerai has become a top luxury brand from military and navy suppliers since the 1940's. With a long way gone by, they have been innovative in design and taken their heritage and traditional styles to transform it into modern day fashion. Their famous and signature crown protecting bridge on each watch has become a fashion icon for the brand by luxury watches enthusiasts. Fine in-house sophisticated calibres and new material molded by the company has given Panerai their unique look.
How To Take Care Of It?
Taking care of your watch is important for the function and preservation of the watch's worth. There are a few ways to keep your Panerai watch in good condition no matter how often you use it, where you take it and if it's old or new. Everytime you use it and it gets wet, make sure to rinse the face in lukewarm water to avoid any dirt or sediments from forming on the face of your watch. Make sure to keep it out of extreme weather conditions (especially extreme heat or storm) over a long period of time, use a toothbrush to clean the case of the watch from time to time and if you are not using it – you may need to wind it every month so keep the system mechanics running.