Thinking of mailing a parcel overseas but don't know which company to choose for your international courier provider? Or are you worried about having unreliable courier services? Don't fret! There are many cheap international courier services from Singapore available for you to choose from, but you should go through a step-by-step process to filter out your choices.
It is important to find a courier company that provides the best courier service and is trustable, reliable and efficient. This may be a huge decision to make on your part, especially if you are planning to have a long-term partnership with your international courier service provider. For example, if you are a retail company fulfilling overseas orders, you would expect that your courier service provider would be timely with their delivery instead of having delays. This would indirectly affect your company's reputation in terms of professionalism as your customers will be irritated by unreliable service of the courier company. To avoid leaving a negative impression on your customers, it is thus crucial to find the right courier provider for your business!
Here are 5 steps that you can follow to choose your international courier provider:
1. Ask for Referrals from your Business Associates
Referrals should be the first source of information that you turn to as it is probably the most trustable and accurate piece of information you can get compared to searching online. In a sense, you may even be referred to a courier company from Singapore that offers cheap courier services. Learning about positive experiences that others have will make you feel more at ease when approaching the courier company to handle your deliveries.
These referrals can come from your business associates who have had multiple good experiences with the international courier provider and often rave about their service. But, you are not limited to just your business associates, you should also approach friends or family members who ship overseas on various occasions or have knowledge in that line of work.
2. Check their Google and Facebook reviews
The next step you should take is to look through their reviews on social media platforms and Google. Some customers may take to online to write a testimonial on the service experience, these reviews will also aid you in making your final decision. It makes the level of courier service more credible. If you are unable to find reviews on their social media or on Google, you should also take a look at their website. The more reviews you can get your hands on, the better!
For example, Ninjavan has a review section at the bottom of their website from businesses who are using their international delivery services. One thing to note is that companies who have a testimonial section on their website may also mean that they are being transparent and actually value what their customers think of them.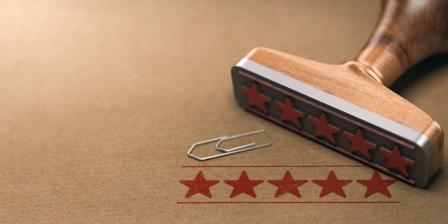 3. Check out their experience via their website
An extensive experience will value-add to the overall courier service company's portfolio. Hence, it is also important to research the company's experience in their field of work, this includes when they have been established or even the businesses that have worked together with them for their courier solutions. Another factor to take a look at is the industry sectors that they have experience in. It might be useful information for you, especially if you are in a niche or unique industry sector like in healthcare delivering human organs.
For example, DHL listed the industry sectors that they have experience in on their website, it ranges from automobile to manufacturing to retail. A courier service company that specialises in the same industry as your business might be more competent in ensuring safe and secure deliveries, providing you with necessary updates on parcels and you can rely on them to get the job done.
International shipping has a longer shipping process compared to local deliveries. Another factor to check is the expertise of their team and whether they have adequate resources. An experienced courier service provider would provide guidance in terms of the essential documents required for different countries. Furthermore, they would assist in handling custom clearance procedures and help with the communication process if needed.
4. Enquire about Tracking and Customer Portal availability
One of the most important tools that will be beneficial when working with your courier service provider is the availability of a customer portal. Besides questioning the availability of a customer portal, you should also ask about the interface and whether it is user-friendly. The portal will consolidate all your customers' parcels in one place, facilitating easier tracking and making payments for services. Besides that, it would also be easier to find information instead of having to contact the customer service team. This will be helpful when having to answer your customer queries about their package. Besides that, you should also question the courier company about their tracking capabilities and whether they are using the latest innovations, if there will be timely delivery status updates etc.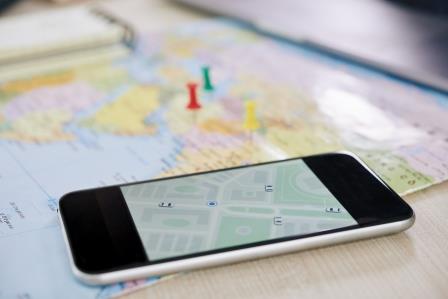 5. Check the areas they cover
Most international and local courier service providers may specialise in certain industry sectors only, so it is important to find the company that provides delivery services for the industry your business is in. International courier companies usually deliver to many locations worldwide but it would be useful to double check with the service provider if they deliver to certain locations that you want to deliver to.
Remember! The best international courier company may not be the cheapest option but it may be the best fit for your business. If you are still unsure of which courier company from Singapore that you should choose, it would be helpful if you compile your research on international courier providers into an excel sheet, listing down the positive and negative points of the companies to make it easier to finalise your decision.