What makes a good Tshirt?

Colour
Complexity of design
Material
Comfortability
Fashionable and trend

The basis to what makes an awesome T-Shirt design for kids fall in the category of favourite colour, how cool is the design, material quality and comfortability. Kids usually are not the fussy one, unless you have a prima donna at such a young age. As a parent, we want our kids to be looking as good as we do. Or even if you are going for a matching outfit, what better outfit than an Adidas T shirt, pair of jeans and some kick-ass sneakers.
Design 1.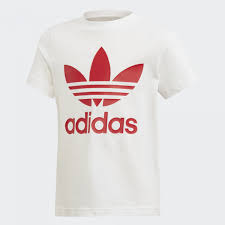 This Adidas T Shirt classic is a must-have for a family-themed day out. What is a better family look than one with a little extra attitude? The oversized tee with the custom T shirt printing of the original Trefoil logo is a match for all ages. The cotton jersey fabric gives this tee a soft, smooth feel. A sporty essential that is a fit for all occasions, you can't go wrong with.
Design 2.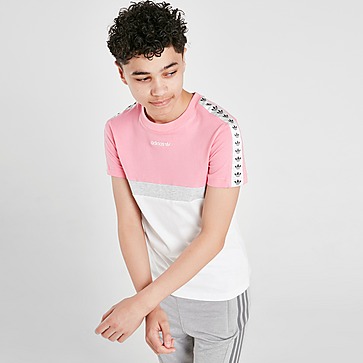 A cotton tee with branded tap details. This one is for the older kid in the family as the logo tape gives this design a more mature look. The two-tone colour creates a sporty feel, perfectly paired with a pair of latest lifestyle kicks on a casual day out. 100% cotton that is extra soft to touch and most smooth to wear.
Design 3.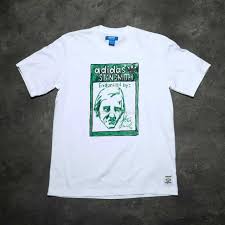 Going back to the classics. This playful T-Shirt Custom print Stan Smith Graphic is a comfortable tee made to play. Soft cotton is a comfortable material, perfect for a day's full of fun-packed adventure and exploration. The ribbed crew neck also allows for air to blow in to cool your kid down. This is an awesome addition to the Adidas Singapore collection and a must get. 
Design 4.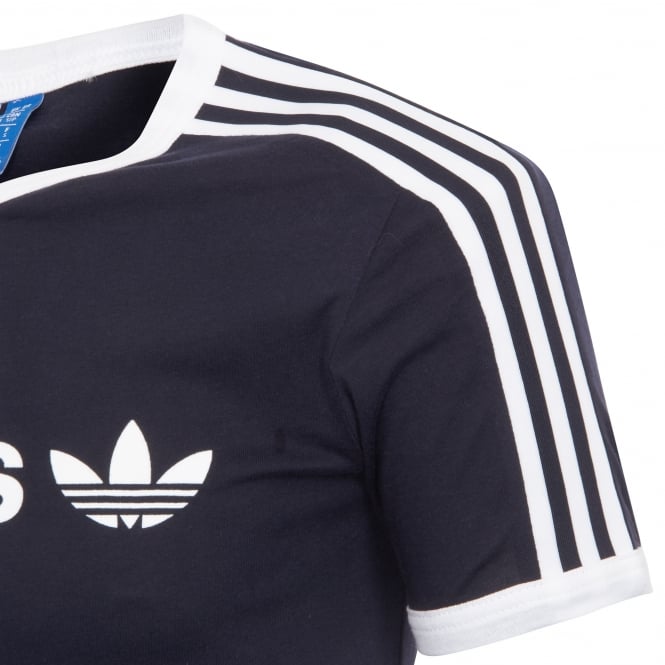 Maybe we have not gone all the way back yet, Adidas still has this '90s style. Double linear Trefoil logos take over this entire infants' tee, respecting its sporty adidas roots. Start them off young, and keep them accountable for their great fashion since a kid, thanks to you. The cotton material and ribbed neck collar create a breathable piece, set for a day-out.
Design 5.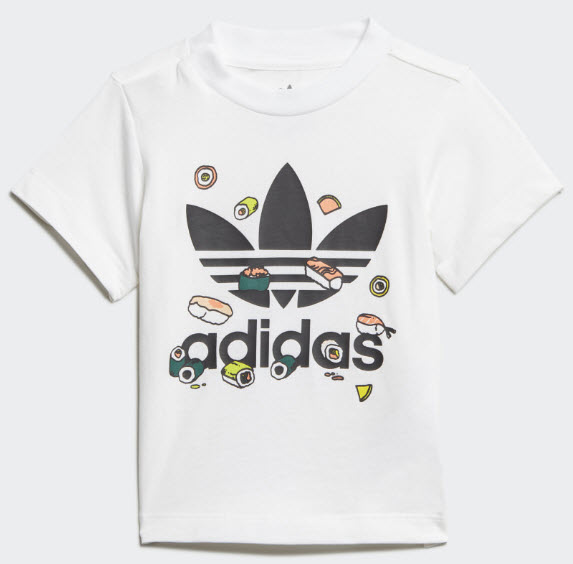 This design is an all-in-one fit for a kid, because who doesn't love sushi! Another one of Adidas T-Shirt Custom prints, as pieces of sushi dance around the Trefoil logo so is your kid dancing around you. All-cotton fabrics keep them comfortable and cosy. What is a bonus to Adidas T-Shirt designs, Adidas partners with the Better Cotton Initiative to help improve cotton farming globally? Knowing this, we hope this makes you feel extra better to spend money on good quality and well-manufactured clothing.